Be patient Chicago because 70s and 80s are finally back in the forecast
Monday was miserable. A raw, windy and wet day with temperatures more like March than May. Our high of just 45 degrees was 20 degrees below average. It was the 10th straight day with below average temperatures. Hang in there because we are about to turn the corner on this cold weather pattern and warm things up in a big way!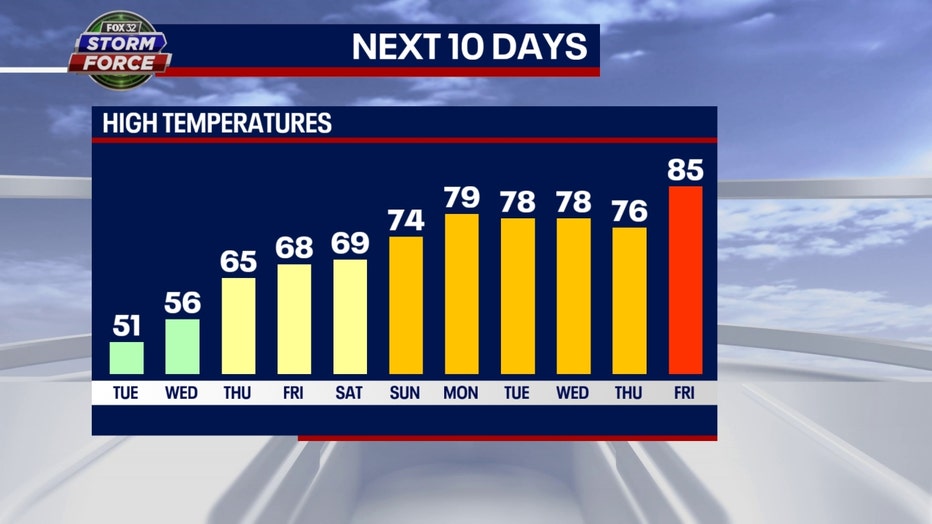 Our Fox Model long range forecast has us warming into the 60s by Thursday with 70s by Sunday. Highs could hit at least the middle to upper 70s all of next week. 80s are possible by a week from Friday (if not sooner). If this verifies, it means our streak of below average days will come to an end Friday. The streak will have stretched to 13 straight days by then. We start another streak Friday of above average temperatures that would stretch to at least 8 days in a row.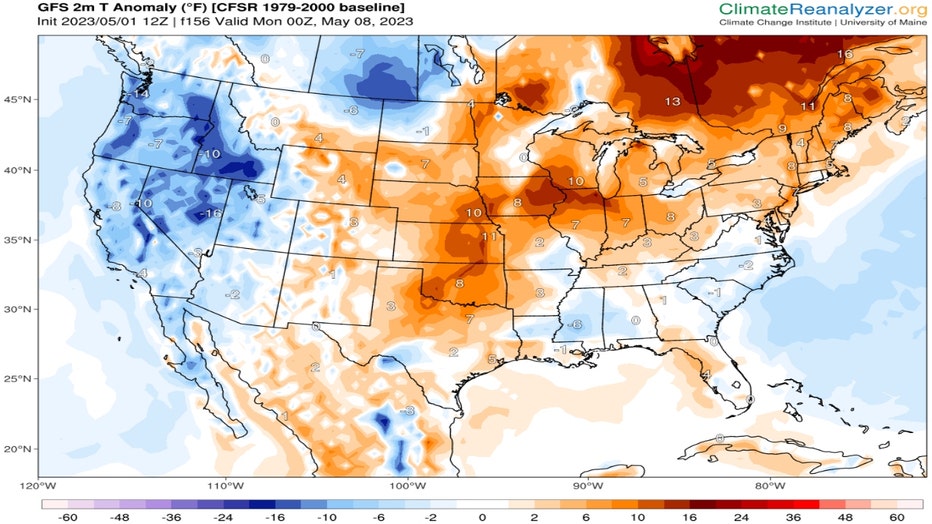 GFS model forecast of Sunday's temperature anomaly from climatereanalyzer.org
The GFS model has us warming above average Sunday afternoon by as much as 10 to 15 degrees. That would mean highs hitting the upper 70s and lower 80s. This model is running a bit hotter than our Fox model, but it's just another indication that temperatures are headed upwards.
Longer range model forecasts from the Climate Prediction Center suggest that once this warmer pattern develops it could last through most of May. It's another case of weather whiplash for Chicago going from temperatures more like March to seeming almost just like July within 10 days or less.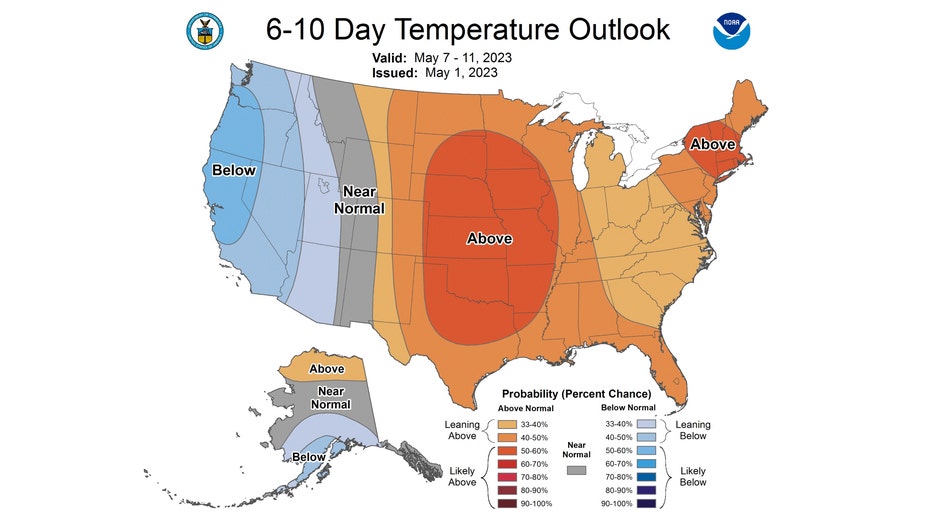 The 6-10 day temperature outlook has us "leaning above" average overall from Sunday through the following Thursday. These maps were dominated by blue not too long ago when most of the country was forecast to be below average overall.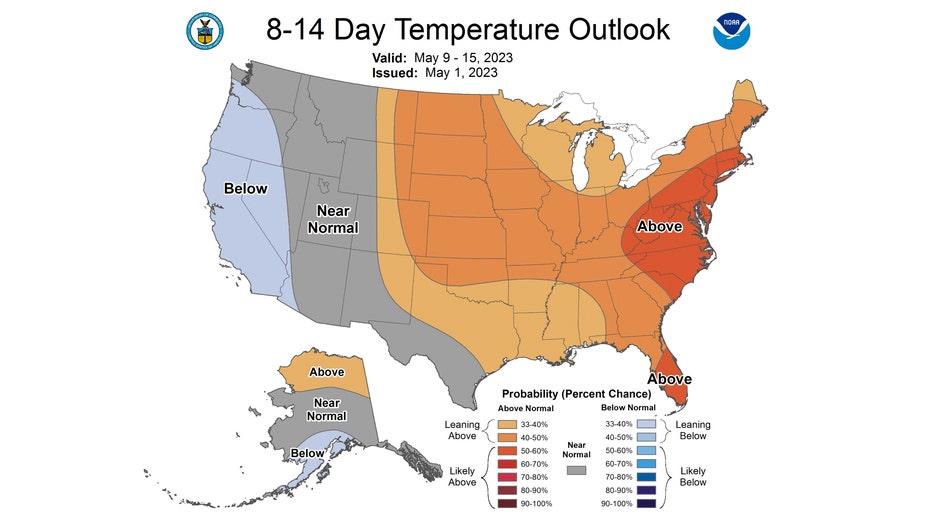 The 8-14 day temperature outlook keeps this warmer pattern coming. It also has us "leaning above" average overall. It covers the period from next Tuesday through the following Monday. It takes us right into the middle of May when highs average around 70 degrees.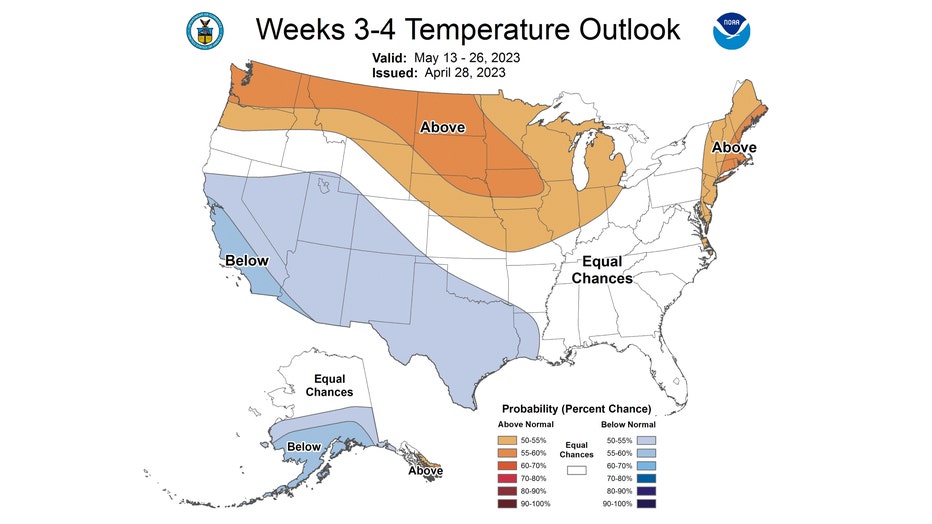 The Climate Prediction Center's week 3-4 outlook doesn't deviate from the other longer range forecasts. It also suggests we will be above average overall from May 13th through the 26th. Average highs by the end of May are in the middle 70s. 
So keep your jackets close for now but be aware of where your short sleeve shirts and shorts are because you will need them fairly soon.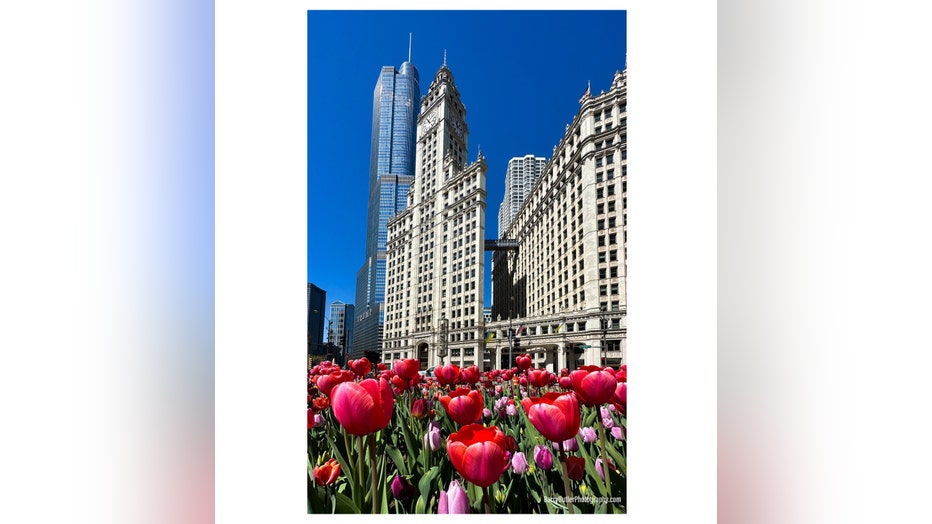 Tulips in bloom on Michigan Avenue.