Chicago's cooling demand keeps going up
CHICAGO - Chicago's summer to this point has been around average. There have only been a few days that we could categorize as extremely hot. While we may not see a scorcher of a summer this year, on average, summers are getting hotter here. That means more air conditioners humming to help beat the increasing heat.  
Climate Central analyzed several cities to see just how much cooling demand has changed. Their study included 240 U.S. locations and looked at the period from 1970 through 2022. 
They focused on a temperature-based metric called cooling degree days (CDD). It is an estimate of how much cooling is required to maintain a comfortable temperature indoors. Their values represent the difference between a city's daily average outdoor temperature and 65 degrees. So for example, if Chicago climbs to a 99-degree high, the CDD value would be 99 subtract 65, or 34. 
The highest daily values of CDD occur on the hottest days of the year but any time the mercury climbs past 65 degrees, whether it's in summer, spring, or fall, there is a CDD value calculated. The annual CDD value is all daily CDD values added up over an entire calendar year.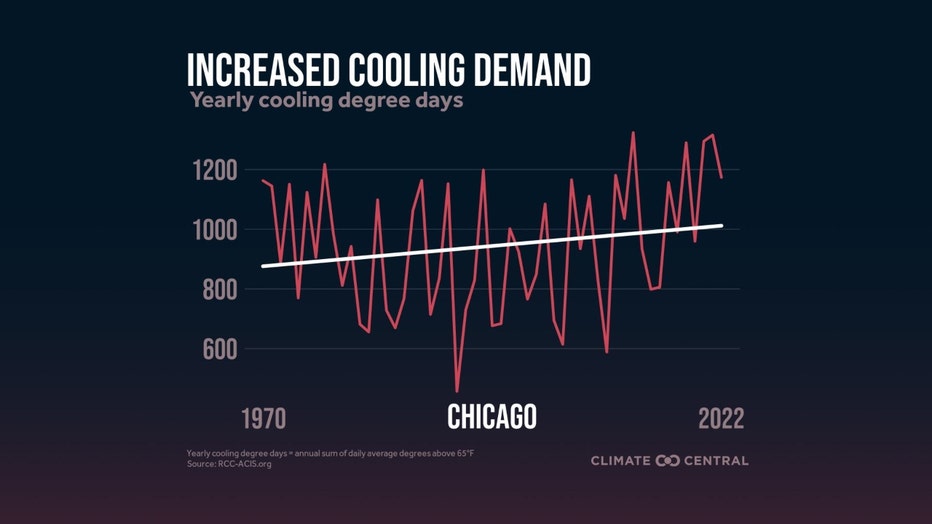 97% of the locations Climate Central looked at have seen an increase in annual CDD since 1970. The biggest jumps in annual cooling degree days since 1970 occurred in likely locations like the Southeast, South and Southwest. 
The national average increase in CDD was 12% but in these locations it was more than double that, the Gulf Coast states saw a whopping 27% increase. Florida, Texas, Arizona, Utah and Nevada were the states registering the biggest increase in CDD during the period studied.
SUBSCRIBE TO FOX 32 ON YOUTUBE
So far this year there have been 782 cooling degree days. The average to this point of the year s 742.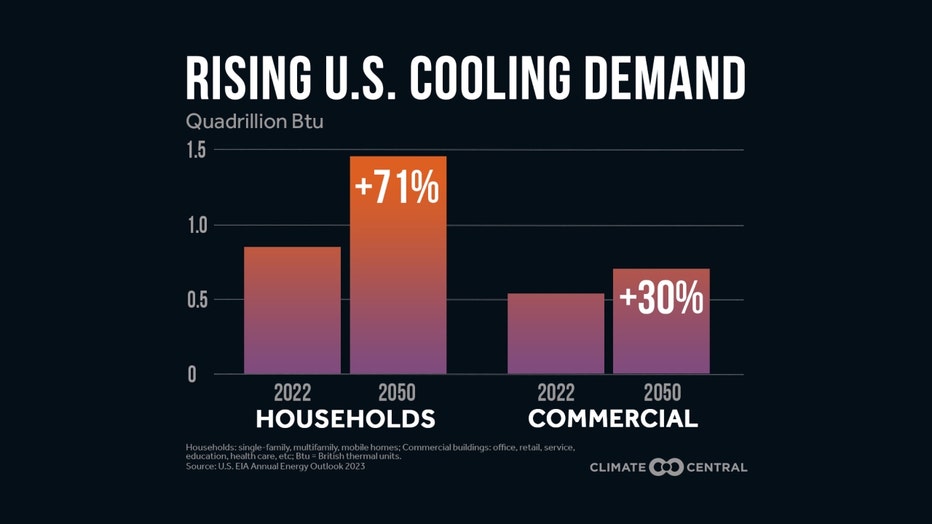 Climate Central outlined these key concepts from their study:
As our climate gets hotter, cooling demand is rising quickly around the world.
The observed rise in cooling demand is likely to continue as the planet warms.
Access to cooling is critical to ensure health and safety in our rapidly warming world.
But the increased energy use needed to meet rising cooling demand can drive up emissions, strain power grids, and worsen urban heat islands.
Solutions include cutting emissions to slow the rate of warming, transitioning to renewable energy supplies, and adopting high-efficiency cooling appliances such as heat pumps. Access to indoor cooling is critical to ensure health and safety in a rapidly warming world with more frequent and intense extreme heat events. Air conditioning allows us to work and learn effectively, keeps food and medical supplies safe, and reduces the risk of heat-related illnesses.
Climate Central stresses that a crucial way to combat the negative effects of the rise of cooling demand is to transition to low-carbon energy supplies to replace fossil fuels with renewable forms of energy. Those forms of energy include solar and wind.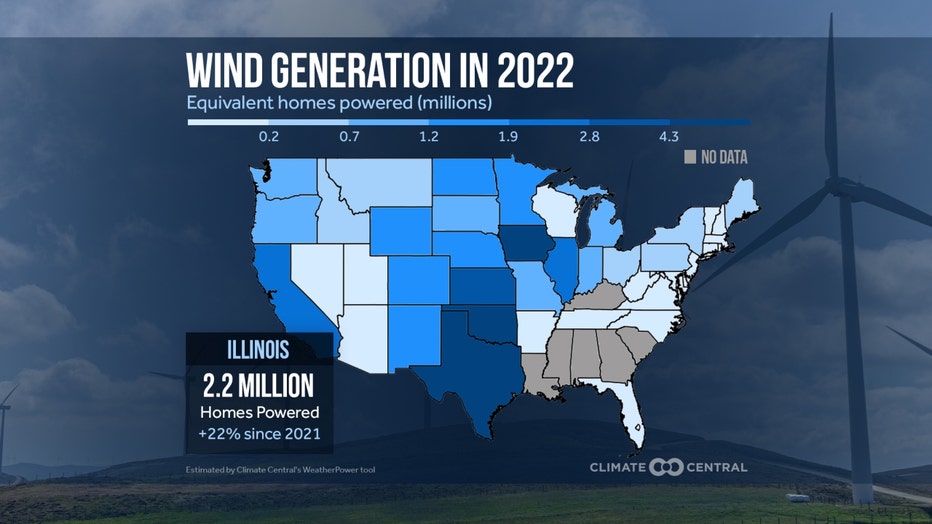 Illinois has certainly made some strides in these areas. Our state ranks fifth in the country for installed wind energy capacity. Over 2 million homes are powered by wind energy. That is an increase of 22% in solar generation of power since 2021.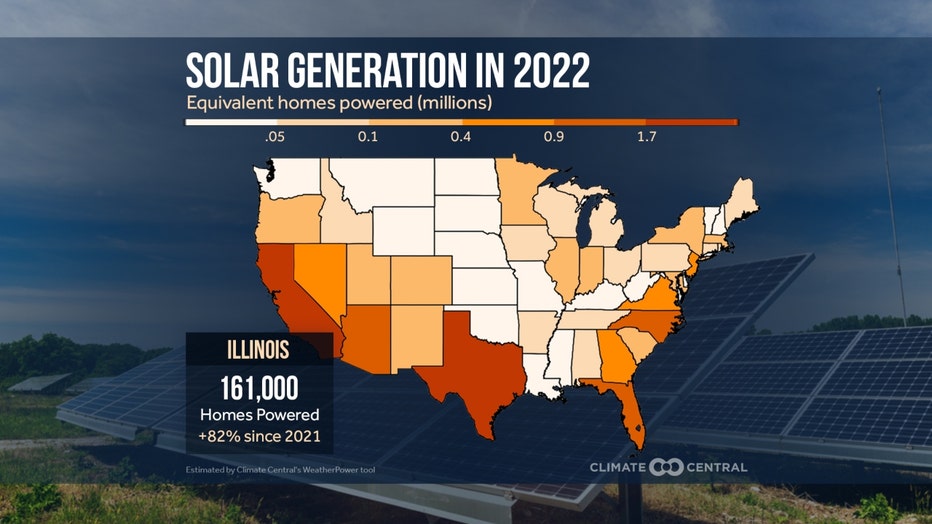 Illinois ranks 15th in the country for total installed wind solar capacity. 161,000 homes are powered by solar energy. That is an increase of 82% in solar generation of power since 2021.