Chicago weather: Colder pattern to keep coming for the Windy City
CHICAGO - It's another case of weather whiplash for Chicago.
Four straight days with highs in the 80s last week was followed on Sunday with 60s for highs early in the morning followed by temperature tumbling into the 30s in the afternoon.
Highs on Monday fall to near 40 degrees and the morning wet snow only added insult to injury.
SUBSCRIBE TO FOX 32 ON YOUTUBE
April is still coming in nearly nine degrees above average with the help of last week's early taste of summer. There is a strong signal that the end of this month will end up below average overall. So don't put away all those sweaters just yet.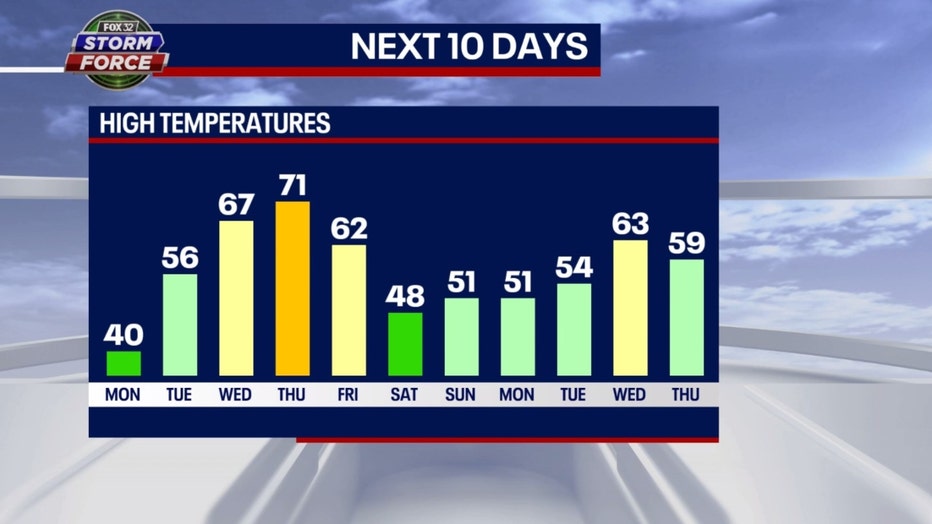 Our Fox model suggests eight of the next 11 days will be below average. The 80s appear to be gone for now with the warmest day of the next several set for this Thursday with highs in the lower 70s.
The Climate Prediction Center's long-range temperature outlook signals a cool change is coming. Our cooler pattern that begins Monday could stick around for a couple of weeks.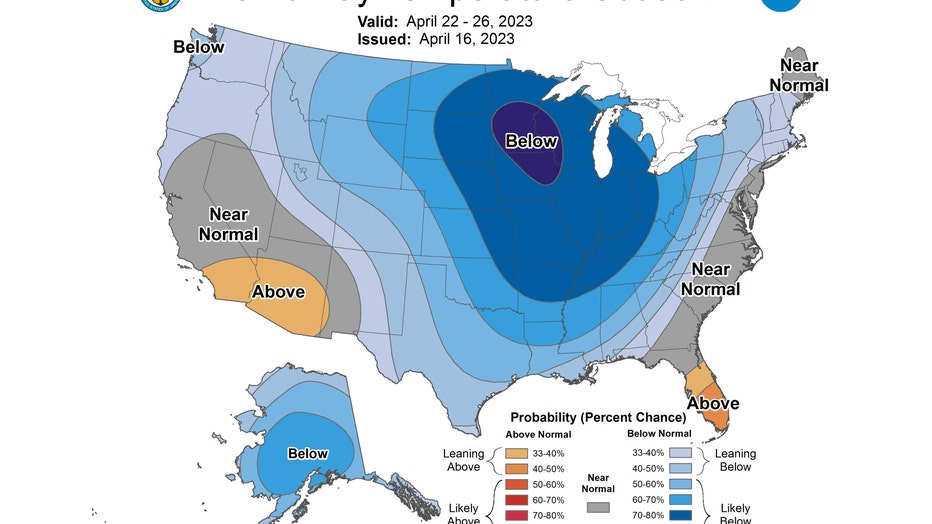 The 6-10 day temperature outlook has us "likely below" average overall from Saturday through the following Wednesday. There is between a 70 to 80% probability of us being below average during the period. Average highs for this time of the year start off near 60 Monday and end up in the middle 60s by the end of April.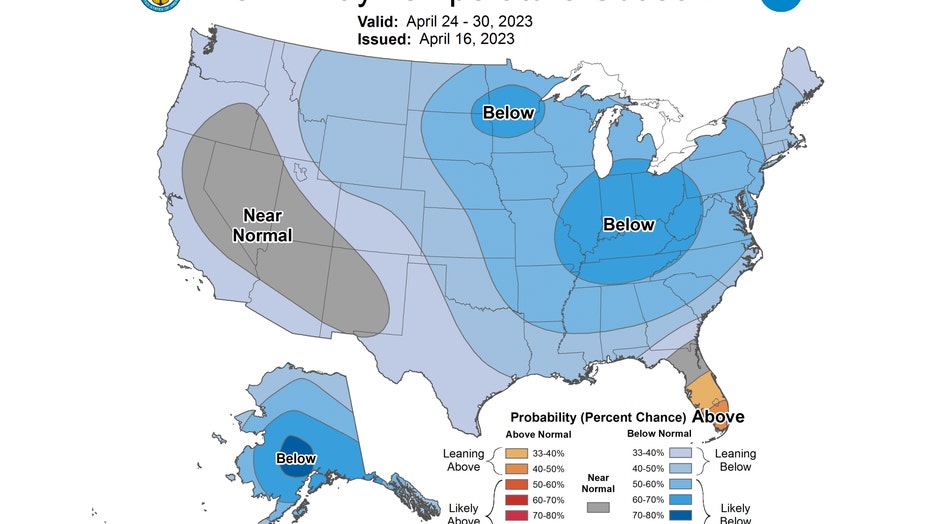 The 8-14 day temperature outlook also has us "likely below" average overall. It covers the period from next Monday through the following Sunday, right through the end of the month.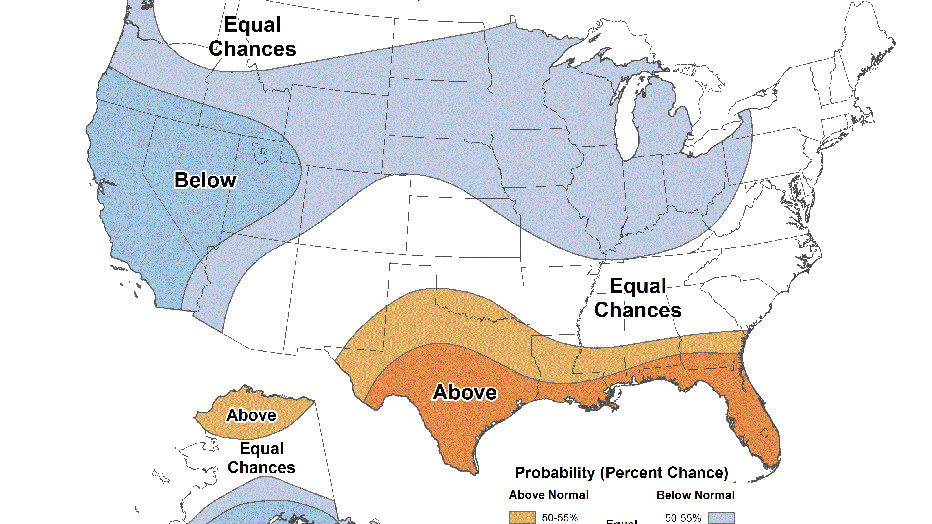 The Climate Prediction Center's week 3-4 outlook suggest May might start off cooler than average overall too. Average highs for the period start off in the middle 60s at the end of April and climb to near 70 degrees by May 12.