Deadly heat is coming for Chicago by Wednesday
CHICAGO - The heat that has hit the south so hard this summer is about to hit Chicago. Heat index values could climb to over 110 degrees on both Wednesday and Thursday. 
So far this summer, we really can't complain too much about the heat. We are running right about average in terms of 90-degree days. We had had 15 days so far this year with a high of 90 degrees or hotter. We typically have around 14 by now. The average number of 90-degree days in Chicago for an entire year is 17. We average four of them in the month of August, but this August has only produced (so far) one 90-degree day.
Most of meteorological summer has been just a smidge above average. June was just .2 degrees above average overall and July was just .3 degrees above average. As of Monday, August was actually trending below average by .3 degrees! If our summer ended now, it would go down in the record books as just slightly above average.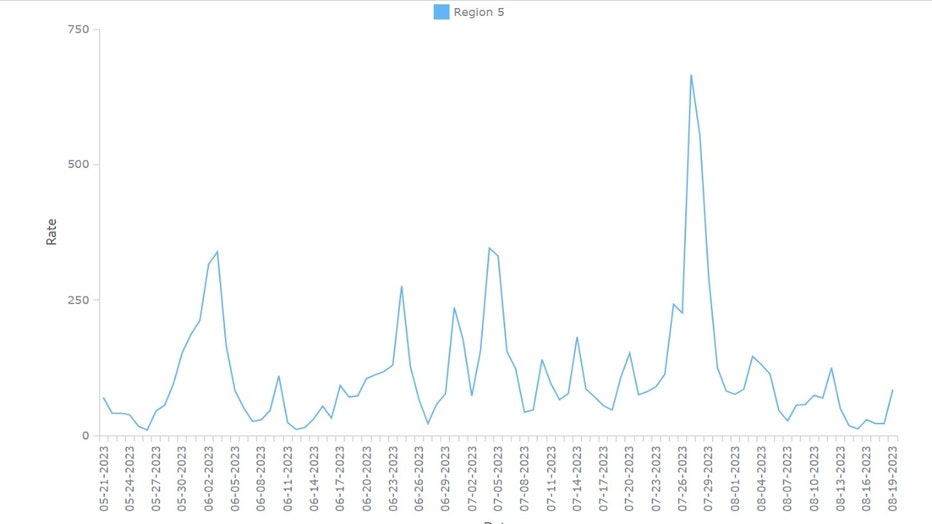 Rate of emergency department (ED) visits associated with heat-related illness (HRI) per 100,000 ED visits.
Heat has been making headlines for much of the south nearly all summer long. Heat is the No. 1 weather-related killer by far. This year the CDC is tracking and posting the number of emergency room visits per 100,000 that are associated with heat-related illness. 
SUBSCRIBE TO FOX 32 ON YOUTUBE
Our number peaked back at the end of July at 666. Last week the number of visits to the ER because of heat-related illness was about a 1/8th of that. This number should spike Wednesday and Thursday.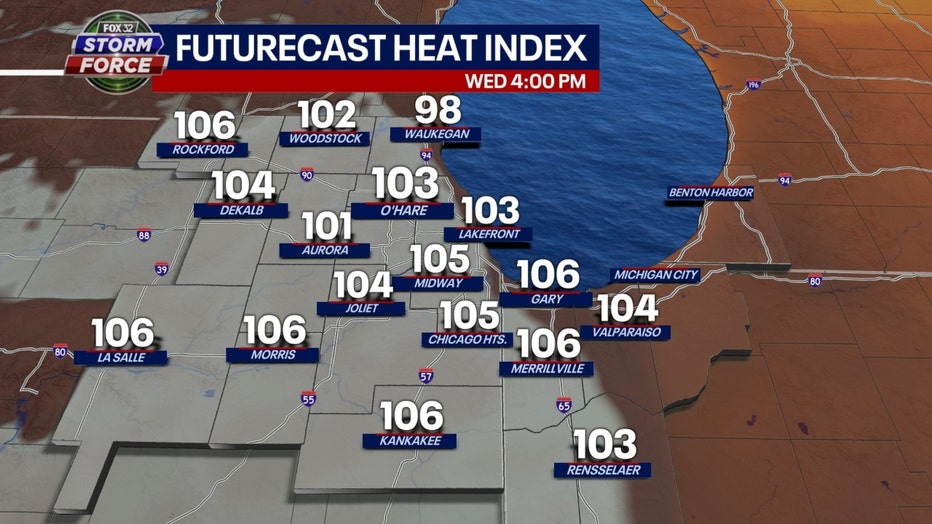 Heat index values by the middle of the week are forecast to climb to dangerous levels. 
The combination of heat and humidity could make it feel like 100 to 110 degrees or more for both Wednesday and Thursday.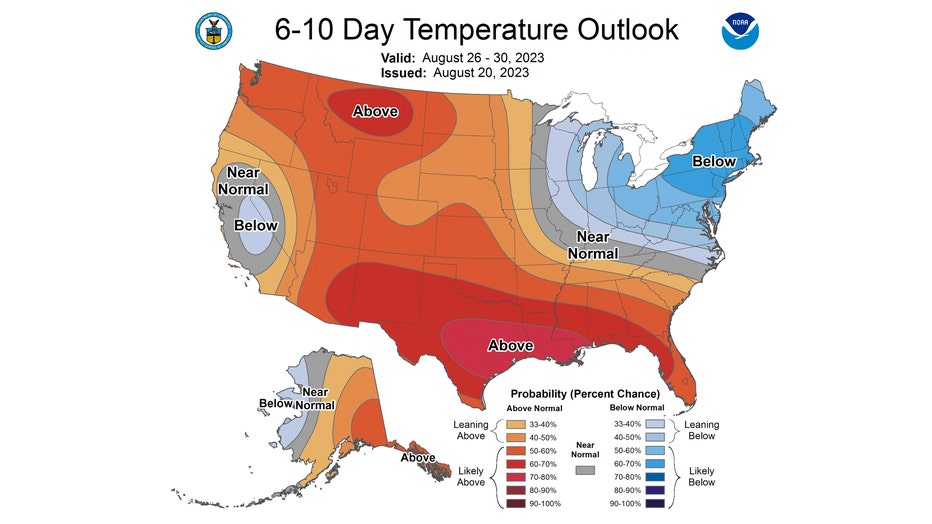 If you don't like the heat, there is good news. The Climate Prediction Center's 6-10 day temperature outlook has us "leaning below" average for the end of the month. 
This covers the period from this Saturday through the following Wednesday. Highs by this weekend could slip into the 70s.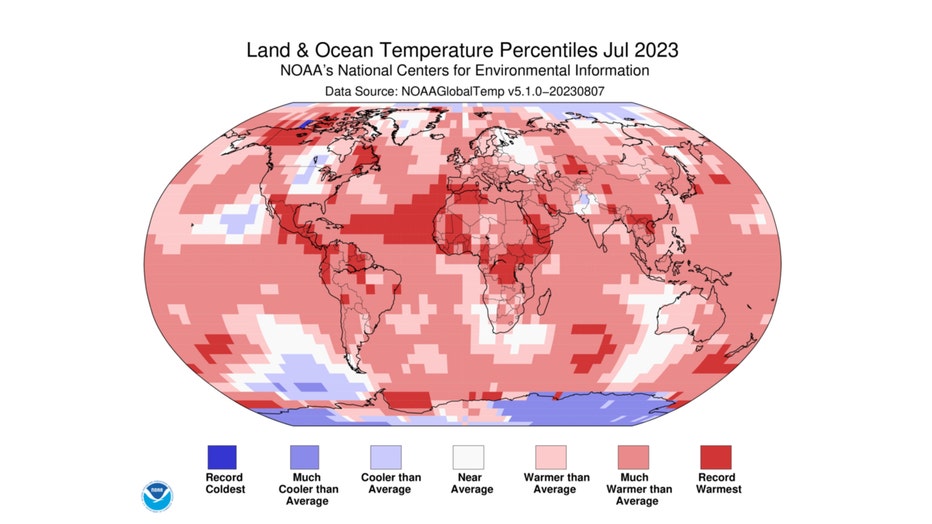 Our upcoming heatwave comes on the heels of the hottest month in recorded history for Earth. July was 1.12 degrees Celsius, or 2.02 degrees Fahrenheit above average according to NOAA's National Centers for Environmental Information. Records of global temperatures go back to 1850 for NOAA.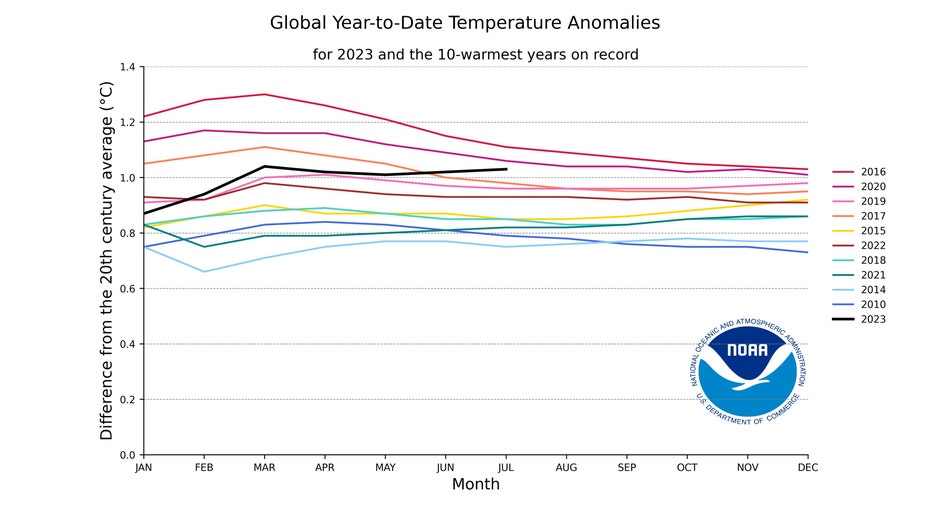 It is a sure bet that 2023 will end up among the top five hottest years on record globally. Here are the odds according to NOAA of this year ending among the hottest of all time:
46.82% chance of warmest year
>99.5% chance of a top 5 year
>99.5% chance of a top 10 year
95% confidence interval of 1st to 4th warmest year on record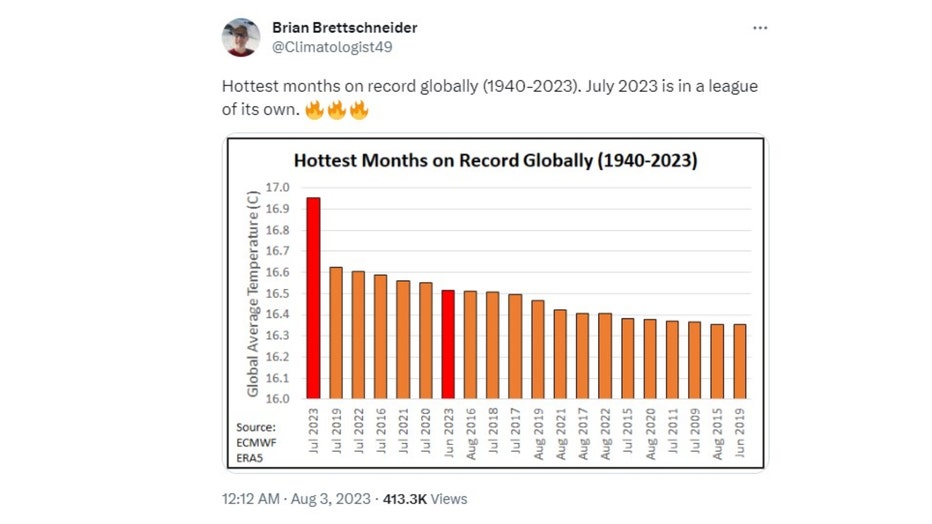 An almost certain strong El Niño is forecast to continue through the end of this year and into the beginning of 2024. This will tip the scales for a hot start to next year for our Earth too.