1 dead, 7 wounded in Monday shootings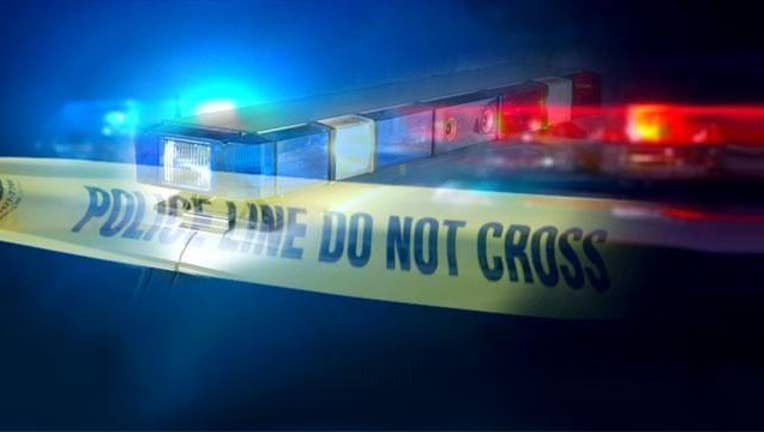 article
CHICAGO (Sun-Times Media Wire) - One man was killed and at least seven other people were wounded in Monday shootings on the South and West sides.
Maurice K. Calvin, 23, was found with a gunshot wound at 11:04 a.m. in the 6500 block of South Cottage Grove Avenue, according to Chicago Police and the Cook County medical examiner's office.
Calvin, of the 7400 block of South King, was pronounced dead at the scene, according to the medical examiner's office.
Most recently, a man was critically wounded in an Auburn Gresham neighborhood shooting.
The 18-year-old suffered three gunshot wounds to the abdomen about 10:10 p.m. in the 8400 block of South Loomis, police said. He was taken in critical condition to Advocate Christ Medical Center in Oak Lawn.
Two shootings — one in Austin, one in Bridgeport — occurred about 30 minutes earlier.
An 18-year-old man was in the 5500 block of West Congress when he heard gunshots and felt pain, police said. He took himself to Loretto Hospital, where he was listed in good condition with a gunshot wound to his right foot.
A 24-year-old man was walking in the 3200 block of South Lituanica when a light-colored sedan drove past and someone inside shot him in the groin, police said. The man was taken to Stroger Hospital, where his condition stabilized. The shooting occurred only one block southwest of the 9th District police station.
An hour earlier, three people were shot in the North Lawndale neighborhood. A 17-year-old boy, 22-year-old man and 21-year-old woman were standing outside in the 1300 block of South Lawndale about 8:40 p.m. when a vehicle pulled up and someone inside fired shots, police said. The teenager suffered gunshot wounds to the neck, back and left leg; the man was shot twice in the right leg; and the woman was shot in the right leg and buttocks. All three were taken to Mount Sinai Hospital, where all of their conditions were stabilized. A police source said they are all documented gang members.
A 52-year-old man was shot late Monday morning in the Morgan Park neighborhood on the Far South Side. He was sleeping at 11:47 a.m. in a residence in the 11500 block of South Aberdeen Street when someone walked into the room and shot him in both arms and a hip, according to police. He was taken to Advocate Christ Medical Center in Oak Lawn, where he was listed in good condition. A police source said the shooting was possibly domestic-related