Aurora woman killed in Kane County DUI crash, man charged
KANE COUNTY, Ill. - A 39-year-old man has been charged following a fatal DUI accident on Memorial Day in Kane County.
Julio DeAnda-Vargas, of Oswego, was driving a Hyundai Genesis with two passengers on northbound Ashe Road around 3:50 p.m., according to a statement from Kane County Sheriff's Office.
Authorities said DeAnda-Vargas lost control of the vehicle on the last curve before Jericho Road, left the roadway and struck a utility pole.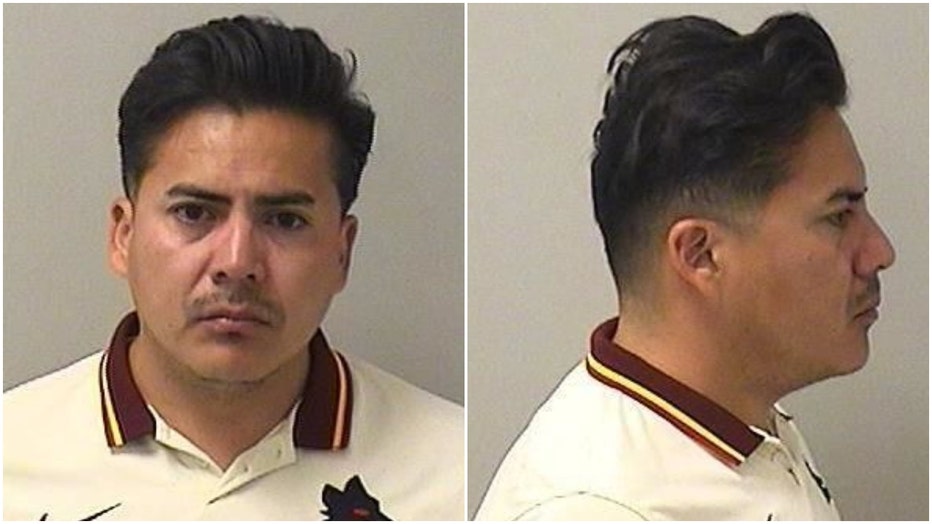 Julio DeAnda-Vargas (Kane County sheriffs office)
Officials said the impact with the utility pole sheared off both the front and rear doors of the Hyundai.
The front passenger sustained severe, but non-life-threatening injuries, according to officials.
SUBSCRIBE TO FOX 32 ON YOUTUBE
Ma Christina Cortes, 58, of Aurora, was riding in the back seat and was killed in the collision, the statement said.
DeAnda-Vargas was charged with driving under the influence of alcohol and is being held at the Kane County Jail while he awaits a bond hearing.