Cop charged with first degree murder, no bail after 29-year-old woman found dead in Belmont Cragin home
CHICAGO - A Chicago police officer was charged with first degree murder after he was arrested Thursday in connection to the death of a 29-year-old woman who was found dead in a home on Chicago's Northwest side.  
Police said Pierre Tyler, 29, of Chicago, is accused of shooting Andris Wofford, a mother of two, in the face. Tyler appeared in central bond court Saturday afternoon and is now being held without bail. 
Police officers responded to the home in the 2100 block of North Nashville Avenue at about 10:10 a.m. to conduct a well-being check.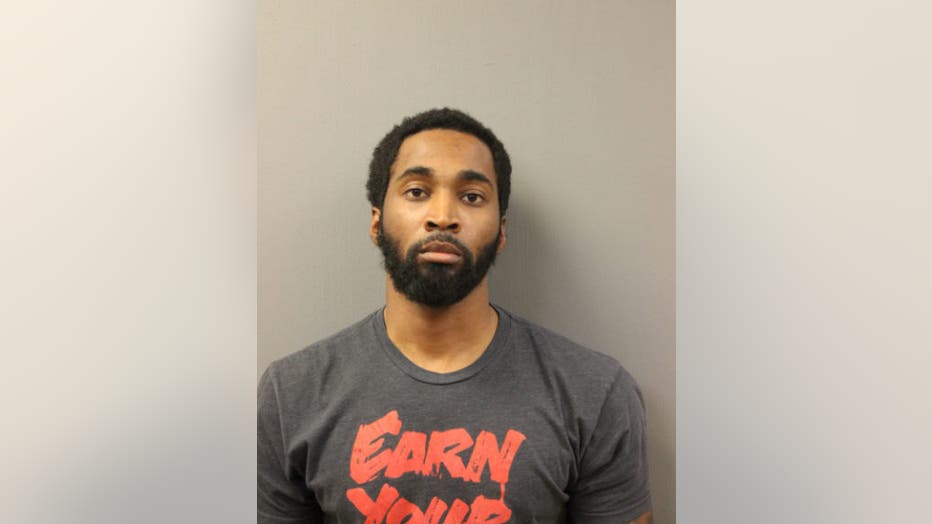 Pierre Tyler, 29 (Chicago Police Department)
After entering the home, police say officers found Wofford with a gunshot wound to her chin.  She was pronounced dead at the scene.   
During Saturday's bond hearing, it was learned that surveillance video was reviewed of the property, and that Tyler was seen both entering and exiting the property on Wednesday. It was said that Tyler was also the only person seen exiting the scene after an argument was heard by witnesses between 8:30 p.m. and 9 p.m.  
During the hearing, it was also presented that Tyler was seen leaving through the back door of the building at 9:01 p.m., and that a text was sent to Wofford's father at 9:11 p.m. Wofford's phone and keys were not found at the scene during an investigation, and the items are still missing.
The hearing evidence presented also indicated that while Tyler was leaving, he was seen on video with a gun and holster. The hearing indicated that during an investigation, weapon casings found with Tyler were also found at the scene where Wofford was discovered. 
Tyler is a veteran and served for eight years. He became a Chicago Police Officer in April 2016 and has three kids, according to Saturday's hearing. 
Fox 32 spoke exclusively with the victim's sister, Chquita Bell.  
She says Wofford and the officer had been dating for two to three years and have a 9-month-old baby together. 
Wofford was born and raised in Chicago and worked as a social worker.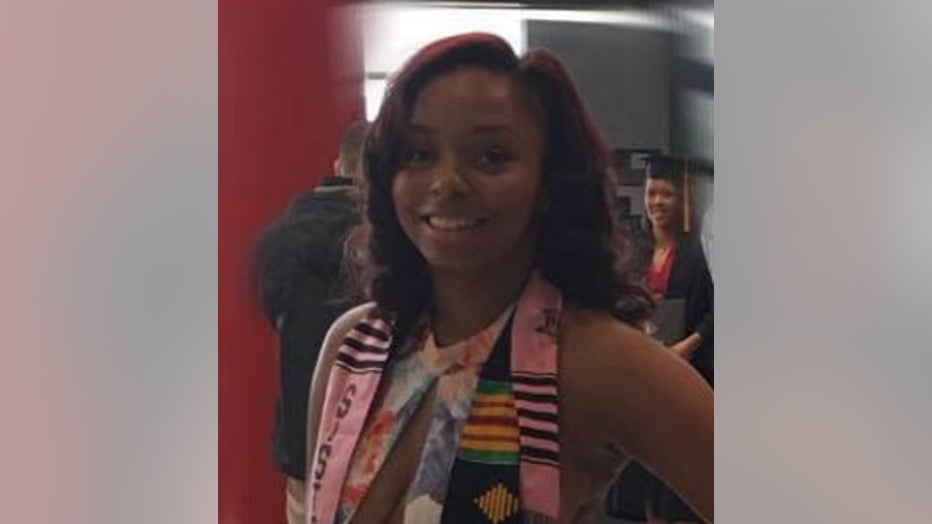 Her sister says she also has a 6-year-old child. 
Bell says Wofford was planning to break up with the officer, but intended on co-parenting their child with him. 
"Everyone is shocked. Everyone is distraught. Confused. We didn't see this coming. We didn't know that it had gotten to this point," said Bell.  
Bell says when Wofford didn't arrive at her other sister's house Thursday morning to pick up her baby, that sister called Wofford's father.  
He went to the Wofford's home and called police. When police arrived, they searched the residence and found Wofford unresponsive. 
"So young and so vibrant and so full of life. She loved her job, her career, school, everything. She was really doing it. She just had a baby, she was working on her Masters [degree].  She said I may not be done after Masters," said Bell. 
Tyler has been relieved of his police powers. Chicago police say they are investigating the incident.