Chicago man charged in road rage shooting on Eisenhower Expressway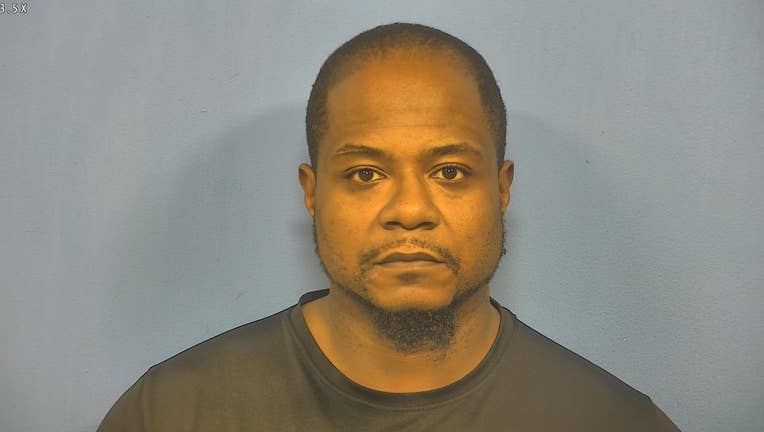 article
ELMHURST, Ill. - A Chicago man accused of firing a handgun on I-290 during a road rage incident in Elmhurst was denied bond Sunday. 
Gregory Johnson, 42, was arrested by Illinois State Police on Thursday in connection to a shooting on Tuesday.  
Police responded to reports of a road rage shooting on the Eisenhower Expressway at 2:45 p.m.
Johnson, who was driving a gold Honda Odyssey minivan, allegedly shot at driver in a gray Niassan Senta. 
The victim said Johnson was tailgating him, so he pumped his breaks a few times. 
Police say this went on for four to five miles and at one point Johnson pulled up alongside the victim and displayed a handgun. 
The victim attempted to get away from Johnson by exiting the expressway, but Johnson followed him and rear-ended the victim. 
Johnson, covered his face with a ski mask, then appeared on the passenger side of the victim's vehicle and fired eight shots from his vehicle into the victim's car, according to police. 
Three bullet defects were found on the passenger side of the vehicle near the rear and two fragments were recovered from the front passenger side floorboard and trunk area. Two shell casings were also recovered from the roadway where the shooting took place. 
Police say the victim was not injured. 
SUBSCRIBE TO FOX 32 ON YOUTUBE
Two days later on Thursday, a Berkeley police officer pulled Johnson over while he was driving his Honda Odyssey and he was taken into custody.
He was charged with one count of Armed Habitual Criminal and one count of Aggravated Discharge of a Firearm.
Johnson appeared in bond court Sunday and a DuPage County judge denied him. 
"The worst outcome of a road rage incident is no longer an obscene gesture, now we're dealing with people pulling out weapons and shooting at each other on public roadways, surrounded by innocent people. This is unacceptable," ISP Captain David Keltner said.
Johnson's arraignment was scheduled for Sept. 25.
There was another road rage shooting in DuPage County this week on 91st Street. The offender if in custody and no one was injured.