Chicago woman allegedly collaborated with 2 teens, including her daughter, to steal from multiple businesses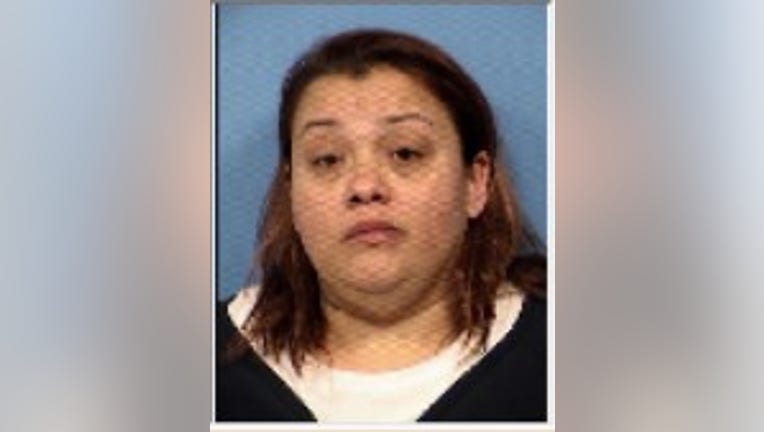 article
OAK BROOK, Ill. - Bond has been set for a Chicago woman accused of collaborating with two teen girls, including her daughter, to steal merchandise from several retail businesses in DuPage County.
Dana Durrenberger, 39, is charged with one count of contributing to the criminal delinquency of a minor, three counts of burglary and one count of retail theft.
At about 2:18 p.m. Wednesday, Oak Brook police officers received information regarding a vehicle that had allegedly committed a burglary at the Marshall's store at the Yorktown Mall in Lombard, prosecutors said.
Officers were able to locate the vehicle parked outside a Walgreens in Oak Brook and allegedly observed three people, later identified as Durrenberger and two 17-year-old girls, exit the store with merchandise in their handbags.
Officers then followed the car to the Ulta store located on 22nd Street in Oak Brook. At that location, the three individuals exited the vehicle and entered the store, prosecutors said.
SUBSCRIBE TO FOX 32 ON YOUTUBE
Once inside the store, Durrenberger allegedly created a distraction while the two teen girls put various makeup items in their handbags.
All three then exited the store and were taken into custody, prosecutors said.
The three are accused of stealing $350 worth of merchandise from the Marshall's store, about $1610 worth of merchandise from the Ulta store and about $800 worth of merchandise from the Walgreens store.
"What I find particularly upsetting about this case is the allegation that Ms. Durrenberger was working in concert with the juveniles, one of whom is her daughter, to steal merchandise from these establishments," said DuPage County State's Attorney Robert Berlin. "The cooperation between the agencies involved in this case, which led to the quick apprehension of the defendants, sends the message that law enforcement in DuPage County remains vigilant to our commitment of ensuring the safety of our shoppers and businesses."
A judge set Durrenberger's bond at $50,000, and her next court appearance is scheduled for May 18.