Congressman Gutierrez holds Chicago immigration office sit-in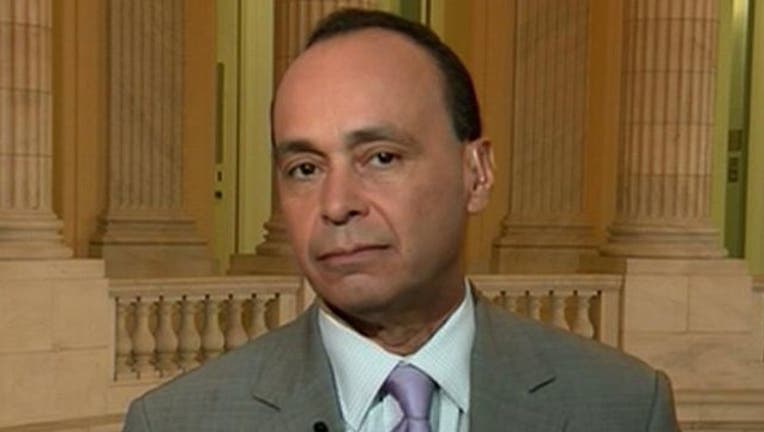 article
CHICAGO (AP) - U.S. Rep. Luis Gutierrez was briefly handcuffed Monday during a sit-in at federal immigration offices in Chicago where activists' demands included revocation of immigration-related executive orders, no future raids and reconsideration of a deportation case.
Gutierrez and other advocates, including clergy members, protested roughly five hours beyond a scheduled meeting with U.S. Immigration and Customs Enforcement officials, saying they'd risk arrest. Federal protective service officers briefly placed Gutierrez and two others in plastic cuffs after they ignored warnings, but they were let go without citation. The Democrat called off the protest just before the close of business.
The outspoken Illinois congressman - who's been arrested for civil disobedience related to immigration issues several times - chronicled the events on Twitter.
"They were scared to arrest us because they know our cause is just," he tweeted. "We ended our sit in but we will #resist."
ICE spokeswoman Gail Montenegro said officials agreed to an "informational meeting" but couldn't provide "actions and assurances" required by the group. She said the three individuals including Gutierrez were released from plastic restraints after "ICE officials relayed that they no longer wanted the individuals removed from the building."
Among their demands was a reversal on a deportation order involving Francisca Lino, an immigrant from Mexico without legal permission to stay in the U.S. The mother of six living in the Chicago area was previously deported but returned and married a U.S. citizen. She acknowledged the deportation during a 2005 citizenship interview and was arrested. She has a pending deportation order. Four of her children are U.S. citizens.
Gutierrez said the case should be low priority for immigration authorities and illustrates a broken system.
___
Follow Sophia Tareen on Twitter at https://twitter.com/sophiatareen