Consumers are upset over Country Crock's 'revolting' new recipe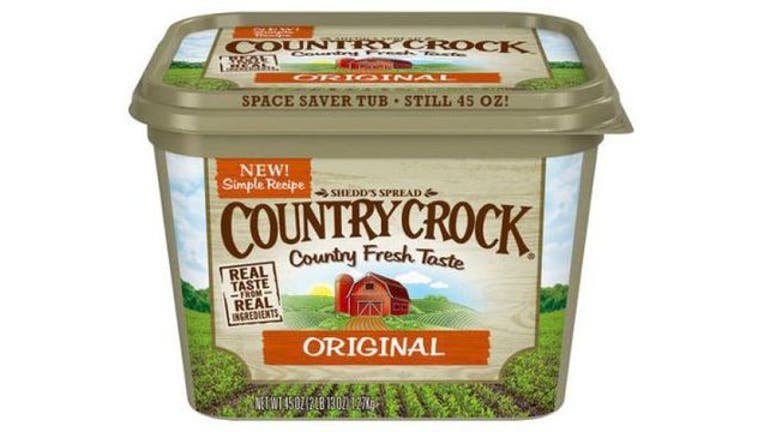 article
(FOX News) - Earlier this month, Country Crock quietly changed the recipe for its original margarine recipe to remove preservatives and artificial flavors, following in the footsteps of several major food companies.  But now fans are not happy.
In a press release from Aug. 3, Mike Faherty, General Manager of Baking, Cooking & Spreads at Unilever, the company that makes the spread, said the move was a response to consumers "who are asking more from today's food brands to deliver great tasting products that they can trust and are made with fewer, simpler ingredients. In making these changes, we remain true to our brand heritage by bringing the country fresh taste families know and love."
The new "simple recipe" consists of 10 ingredients, including soybean oil, salt, vinegar, natural flavors, palm kernel, palm oil, and beta carotene for color. In the release, the brand reiterates the simpler version will still be a great cooking tool and taste pretty much the same.
But Country Crock lovers say the "healthier" product has seriously missed the mark on taste.