Illinois Lotto jackpot hits staggering $17.4M for Thursday drawing
CHICAGO - Illinoisans dreaming of striking it rich have the opportunity of a lifetime after the Lotto jackpot reached a staggering $17.4 million ahead of Thursday night's drawing.
The drawing will be the largest Lotto jackpot offered this year, and the second-largest in nearly five years, according to Illinois Lottery officials. The record for the highest jackpot was set in December 2018 when an Illinois Lotto player claimed $22.5 million at a Shell gas station in Prospect Heights, officials said.
Since the beginning of this year, nearly four million Lotto winning Lotto tickets have been sold, earning players over $15.6 million in total prizes, according to lottery officials.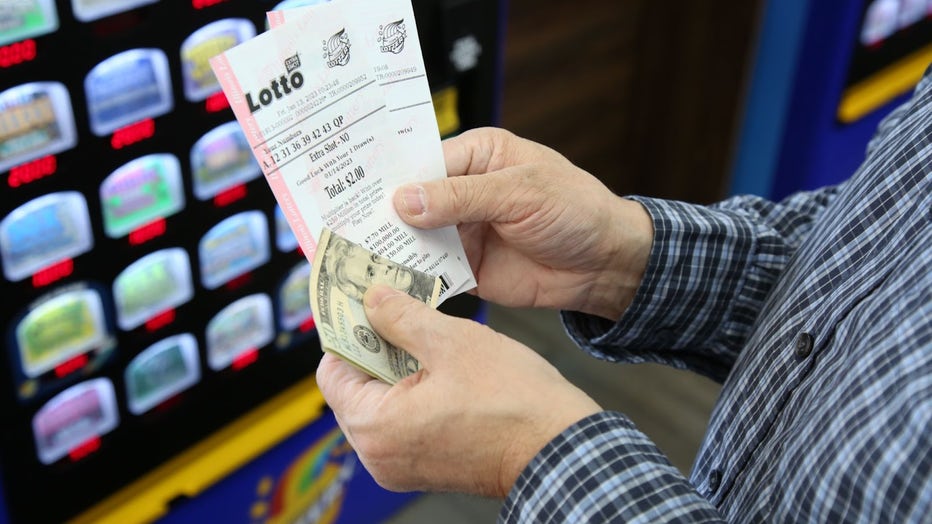 A $1 million winning Lotto ticket was sold in Oak Forest Wednesday night. 
Lotto, an Illinois-only game, is played three times a week, on Monday, Thursday, and Saturday. Tickets can be purchased for $2 per line, either in-store, online, or on the Illinois Lottery's mobile app.
SUBSCRIBE TO FOX 32 ON YOUTUBE
The winning Lotto numbers will be drawn Thursday night at 9:22 p.m., and players have until 9:15 p.m. to purchase their tickets.