Masked intruders douse home in gasoline, set it afire while family inside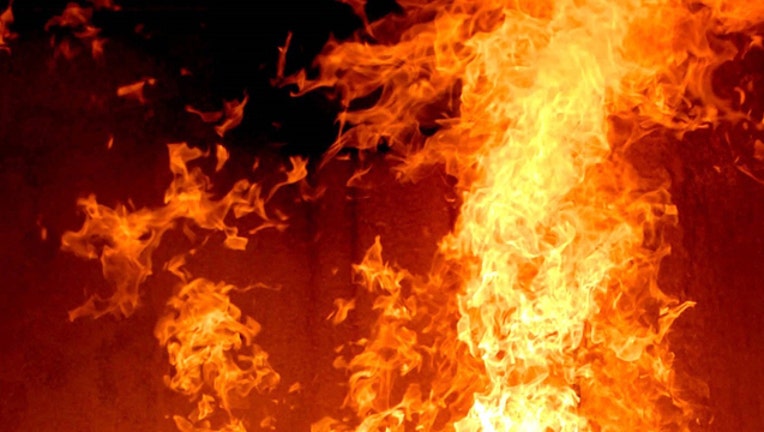 CHICAGO (Sun Times Media Wire) -- Two masked men broke into a home and set it on fire late Saturday in Back of the Yards on the South Side, police said.
At 11:45 p.m., two males with "partially covered" faces entered a residence in the 5400 block of South Damen Avenue, according to Chicago police. Inside, a 33-year-old man was asleep, while a 56-year-old man and 29-year-old woman were upstairs. A 6-year-old girl was also home.
The duo struck the older man in the face with a handgun, police said. They then stole property before dousing the whole place in gasoline and setting it ablaze.
The 56-year-old man was taken to University of Chicago Medical Center, where his condition was stabilized, police said.
Officers initially believed the man was stabbed, police said. Hospital staff later determined he sustained a laceration wound in the abdomen due to broken glass.
The three suspects ran away in an unknown direction, police said. The woman and younger man escaped without injuries — as well as the 6-year-old girl. The girl did not witness the stabbing or arson, a Chicago police source said.
No one was in custody early Sunday as Area Central detectives investigated.