Pilot crashes, flips plane after losing power 9,000 feet above Utah field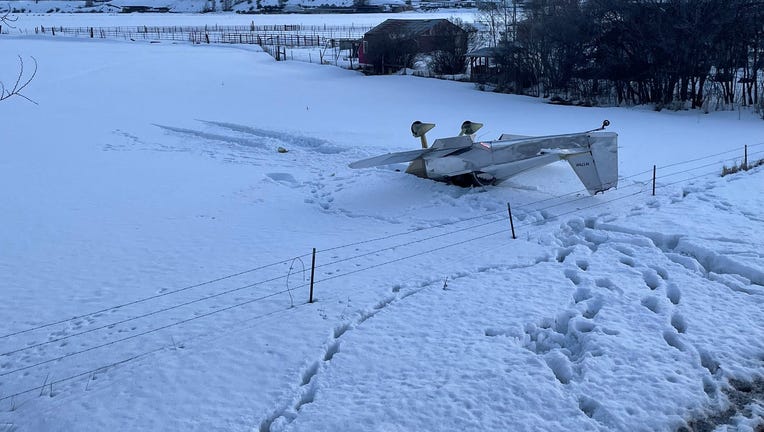 article
MORGAN, Utah - First responders in Utah rescued a pilot who crashed and flipped his plane after losing engine power at 9,000 feet in the air. 
The incident happened Saturday in Morgan County. 
Air traffic controllers received an emergency broadcast signal from the plane that said, "We are losing our engines and going down in Morgan County."
The pilot's sister also contacted authorities and said her brother was the only one in the plane when it crashed and said he could not get out of the aircraft. 
Another bystander also called and told authorities the pilot was alive but stuck. 
RELATED: Delta flight aborts takeoff after Learjet makes wrong turn at New Orleans airport
Morgan Fire and EMS and Morgan Sheriff's Office arrived and helped the pilot to safety. He was treated then released. 
The pilot told authorities he had no choice but to crash-land his plane in the field. 
This story was reported from Los Angeles.