Lanes reopen after 2 shot on I-55 near Cicero Avenue
CHICAGO - Two people were wounded Wednesday in a possible shootout on the Stevenson Expressway near Cicero Avenue that shut down outbound lanes for over three hours.
Police shut down all outbound lanes at Pulaski Road after responding to shots fired about 8:30 a.m., according to Illinois State Police. All lanes were reopened by 11:45 a.m.
Two gunshot victims were taken to hospitals, state police spokeswoman Jayme Bufford said in an email.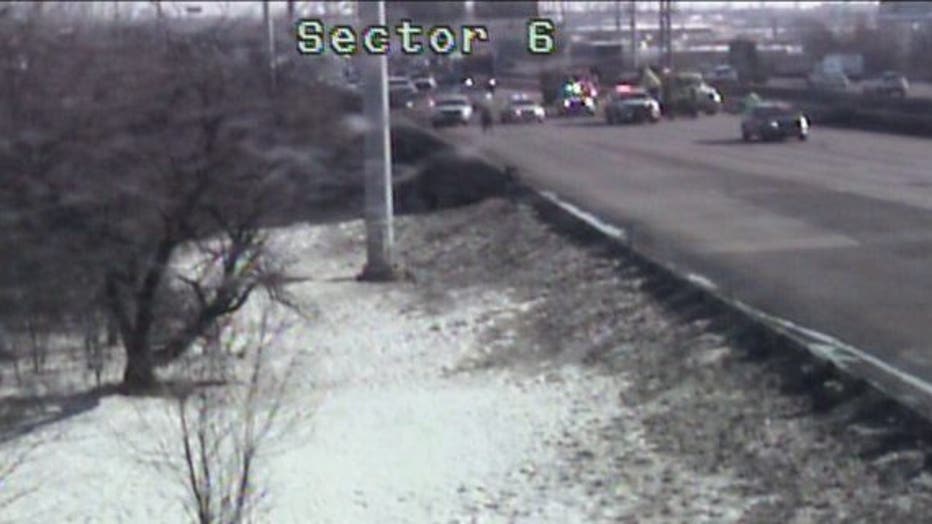 A traffic camera shows all southbound lanes of I-55 closed near Cicero Avenue for a shooting investigation on Feb. 24. | Illinois Department of Transportation
A male and female victim were found at a gas station near 53rd and Harlem Avenue, according to Summit Fire Chief Wayne Hanson. They were taken with multiple gunshot wounds to Loyola University Medical Center, where they were both conscious, he said.
Additional details weren't immediately available, but media reports said the pair were wounded in a shootout on the Stevenson Expressway. There were reportedly around 40 shell casings recovered.
Shootings on Chicago-area expressways more than doubled in 2020 over the previous year, according to state police. Earlier in February, the state allocated more than $12 million to state police to install high-definition cameras to help solve shootings on expressways.