Summertime rarity: High waves on Lake Michigan top 10 feet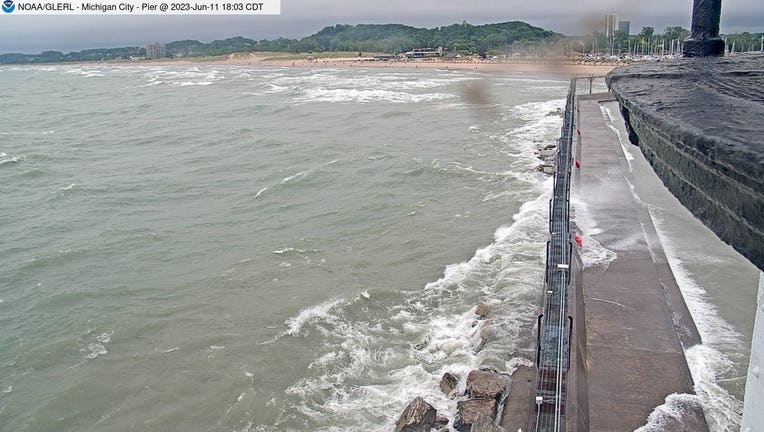 article
CHICAGO - The National Weather Service said that waves on Lake Michigan topped 10 feet on Sunday, which is very unusual for the month of June.
The NWS said that wave heights over 10 feet typically occur with strong storms in the spring and fall, but are "incredibly rare during the summertime months."
SUBSCRIBE TO FOX 32 CHICAGO ON YOUTUBE
The NWS said that their records show only two times in which wave heights topped 10 feet in June: 11.7 feet in June 2019 and 10.0 feet in June 2013.
High waves like this can wash people off piers and breakwaters, and can lead to dangerous rip currents. The NWS said it's unsafe to swim or be along the shore.