Slain Bradley police sergeant Marlene Rittmanic laid to rest Friday
BOURBONNAIS, Ill. - Friday was an emotional day in Kankakee County as the community said farewell to a Bradley police sergeant killed in the line of duty last week.
The sound of bagpipes filled a chapel at Olivet Nazarene University where hundreds gathered to honor Bradley Police Sergeant Marlene Rittmanic.
"This world is a lesser place without her in it," said Deputy Chief Craig Anderson, Bradley Police.
DOWNLOAD THE FOX 32 CHICAGO APP FOR BREAKING NEWS ALERTS
Police from around the state, even other parts of the country, were on hand to honor the veteran officer. But it was her family, including her niece, who truly showed how much has been lost.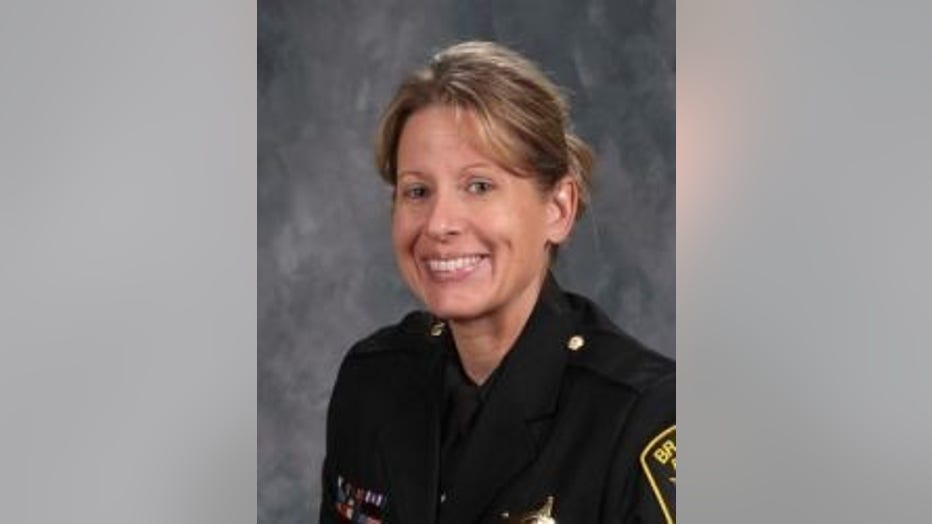 Marlene Rittmanic | Bradley Police Department
"Marlene wasn't just my aunt, she was my best friend, my rock most of all my hero," her niece said.
Pictures shown during the funeral captured a life full of love. The service revealed the 49-year-old was a published poet, photographer, fur mom and devoted wife.
"She was fiercely in love with me and I was fiercely in love with her." said Lyn Stua.
Stua described 22 years of being with her soulmate. The two were married in 2011.
"Marlene Rittmanic Stua, you are my whole reason for living, you are my hero and my heart is empty without you," said Stua.
Stua pledged swift justice in the case.
SUSPECTS DENIED BAIL IN 'SENSELESS EXECUTION' OF BRADLEY POLICE SERGEANT, CRITICAL WOUNDING OF OFFICER
Two people have been arrested in connection with the shooting that happened as Rittmanic and her partner, Officer Tyler Bailey, responded to a noise complaint at the Comfort Inn Hotel in Bradley on Dec. 30.
"Our world has been turned upside down, obliterated and hopelessly broken," said Stua.
Rittmanic had lived in Kankakee and joined the Bradley Police Department in 2007. She previously spent seven years as a deputy with the Iroquois County Sheriff's Department.
After serving 21 years in law enforcement, Bradley police announced her end of watch Friday. Rittmanic was five years from retirement.
BRADLEY OFFICER PLEADED FOR HER LIFE BEFORE SUSPECT ALLEGEDLY SHOT HER WITH HER OWN GUN: PROSECUTORS
A long procession escorted the fallen officer from the funeral to her final resting place at the Abraham Lincoln National Cemetery.
Officer Bailey remains in critical condition and there were many prayers for him on Friday.