Chicago's sweater weather to be put on pause
Chicago - September started off rather steamy. Chicago was running more than 8 degrees above average after the first six days of the month. Two of those days saw a high of 94 degrees. 
Our pattern has shifted dramatically. We saw our 8th straight day of below-average temperatures on Thursday. During this cool string of days, Aurora dipped to 41 degrees for a morning low two days in a row. Don't get used to this cool, crisp fall weather just yet. Another pattern shift will put a pause on sweater weather very soon.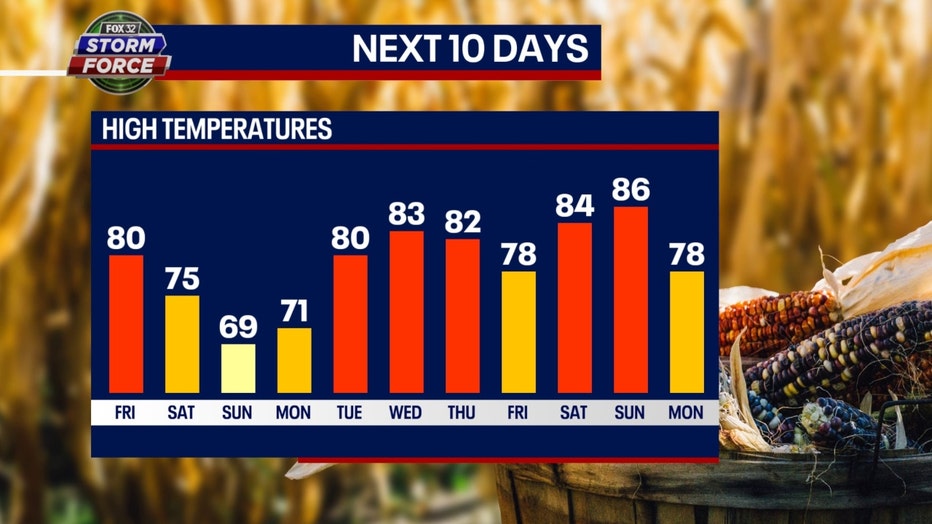 Our Fox Model has several 80s in the extended forecast. It has us hitting a high of 80 today and then three days in a row next week it has us reaching 80 degrees or hotter. It shows eight of the next eleven days will be above average in terms of high temperatures. The model may actually be erring on the cool side though. The longer-range temperature outlooks from the Climate Prediction Center all strongly suggest a warmer-than-average pattern for the next couple of weeks. Average highs for this time of the year are in the middle 70s and average lows dip into the lower 60s.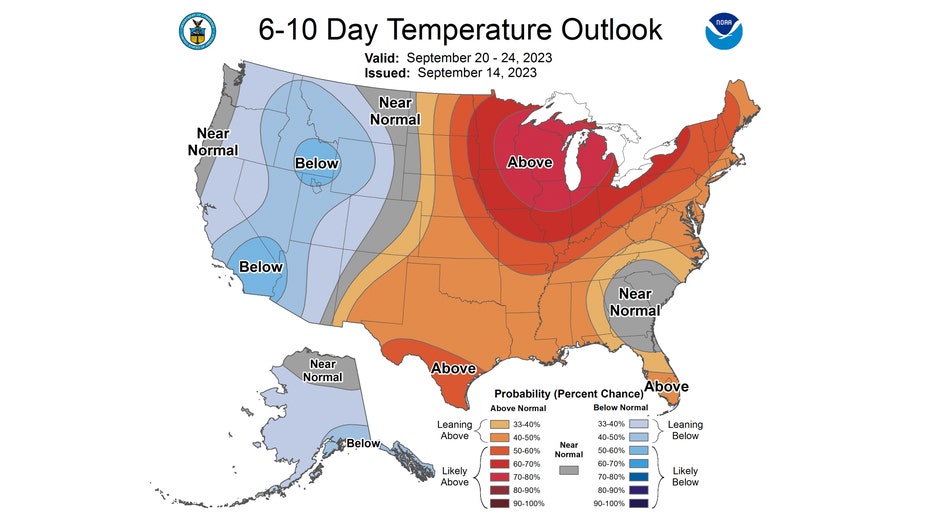 The 6-10 day temperature outlook has us "likely above" normal overall from next Wednesday through the following Sunday. The bullseye with the highest probability range of this occurring is centered right over the Midwest.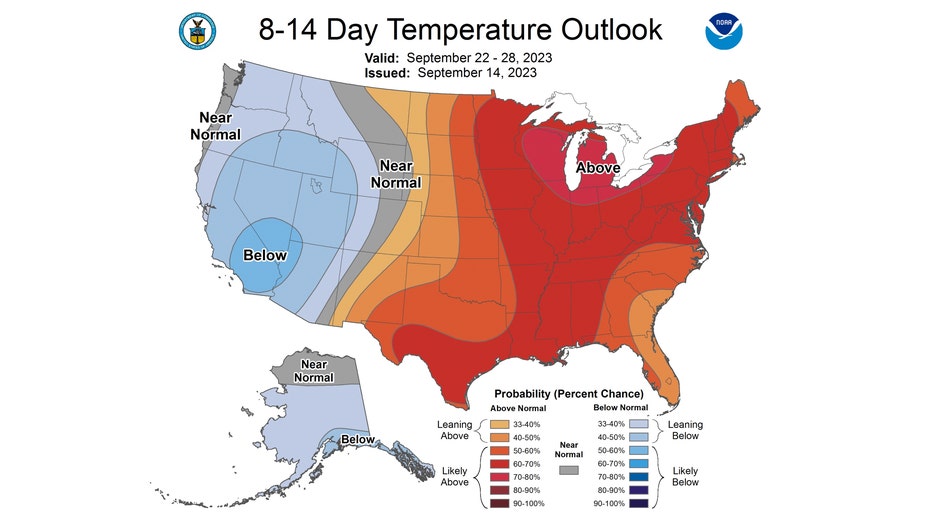 The 8-14 day temperature outlook also has us "likely above" normal overall from next Friday through the following Thursday. We are once again in the warm bullseye. There are indications from the models that this warm pattern could continue through the end of the month and right into the start of October.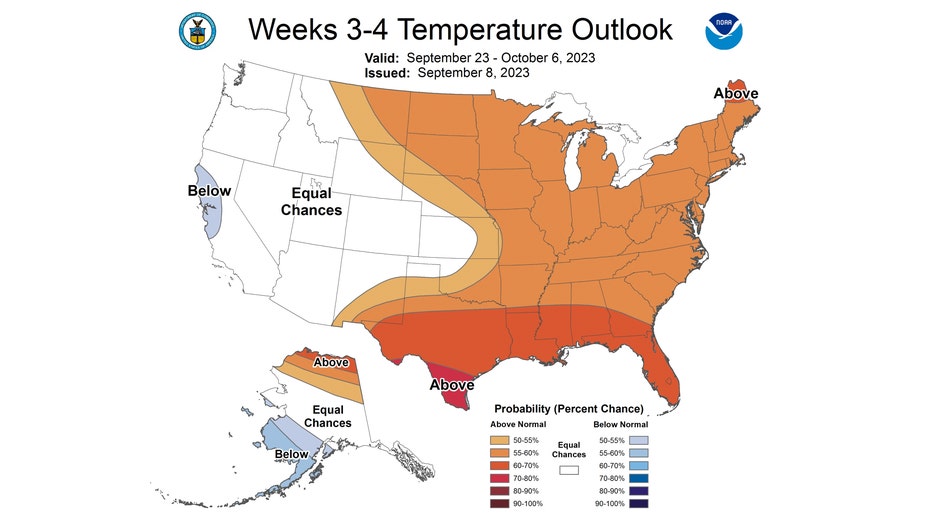 The 3-4 week temperature outlook keeps the warm pattern coming right into the first week of October. It favors more than half the country for a warmer-than-average pattern overall during this period.
So after this summer tying as the 35th warmest on record for Chicago, the first month of meteorological autumn will start off warmer than average too. As of Friday, we are running nearly 2 degrees above average for the month and that number will likely go higher based on these projections.
Cool weather fans can take heart. By the end of October our average highs fall into the middle 50s and average lows dip to around 40 degrees.