Chicago-area man drowns after getting stuck in Alaska mud flats as tide came in
CHICAGO - A north suburban Chicago man who had been walking on tidal mud flats in an Alaska estuary reportedly drowned over the weekend after becoming stuck as the tide came in.
The Lake Bluff man was there with friends on Sunday night when he was submerged up to his waist in the quicksand-like silt.
The body of Zachary Porter, 20, was recovered Monday morning.
Authorities told The Associated Press that a member of his group had called 911 when they could not get him out, but that it was too late.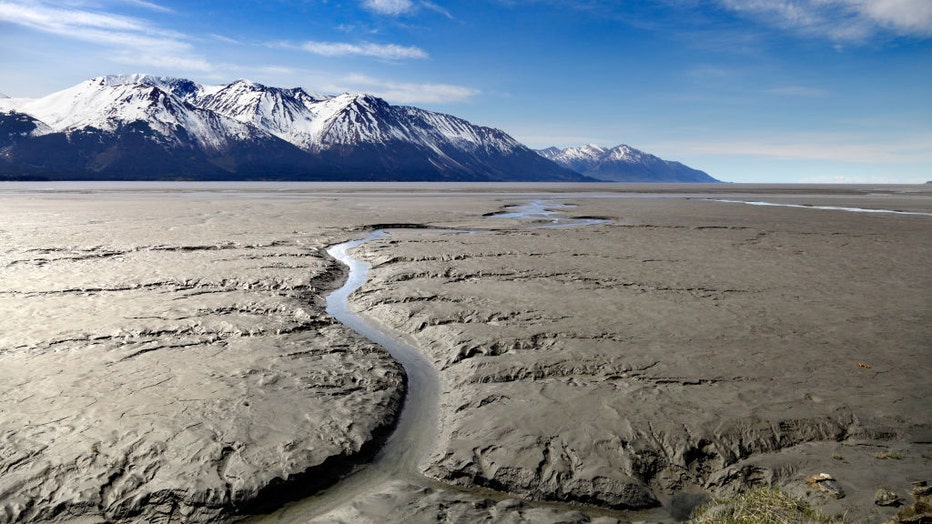 A view of Turnagain Arm mud flats from on board the Anchorage to Seward Express in Alaska. (Planet One Images/Universal Images Group via Getty Images)
One man who tried to save him was flown to Anchorage with hypothermia, Alaska Public Media reported, citing troopers.
"It's big, it's amazing, it's beautiful, and it's overwhelming," Kristy Peterson, the administrator and lead EMT for the Hope-Sunrise Volunteer Fire Department, told the agency. "But you have to remember that it's Mother Nature, and she has no mercy for humanity."
SUBSCRIBE TO FOX 32 ON YOUTUBE
She responded to the call and spoke with others in Porter's party but did not speak with him directly. Peterson explained that they got the rescue call after Porter was in serious trouble, urging people to dial 911 as soon as possible.
Another department — which is located around an hour's drive away — also responded to the incident.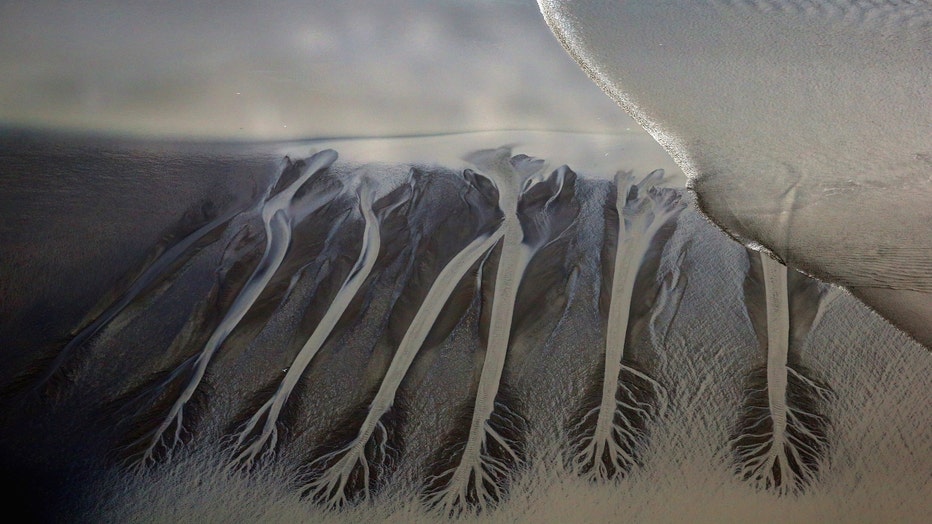 Surfers ride the Bore Tide at Turnagain Arm on July 15, 2014 in Anchorage, Alaska. (Streeter Lecka/Getty Images / Getty Images)
The accident occurred near the community of Hope, which lies across Turnagain Arm. The 48-mile-long estuary carved by glaciers is a 90-minute drive away from Anchorage. It parallels the Seward Highway, which is the only highway that goes south.
At low tide, Peterson said that Turnagain Arm is known for its mud flats that "can suck you down."
"It looks like it's solid, but it's not," she noted.
When the tide comes in, the silt gets wet, loosens up and create a vacuum should a person walk on it.
There are signs posted warning people of dangerous waters and mud flats.
At least three others have gotten stuck or drowned there over the years, and many more people have been rescued.
Earlier in the month, a fisherman was rescued after his leg became stuck, and he sank up to his waist.
The Associated Press contributed to this report.