A look back at last week's historic tornado outbreak in Chicago
CHICAGO - Illinois still has more tornadoes this year than any other state. We have more than doubled what we see in an average year.
The Storm Prediction Center has recorded an average of 55 tornadoes per year from 1993 to 2022 for our state. There have been 119 reports of tornadoes to this point in 2023. That's 28 more than Alabama, the state with the second most tornadoes so far this year. Thirteen of those tornadoes came on a single day last week.
The outbreak on July 12 produced 10 EF-0 tornadoes (winds of 65 to 85 mph) and 3 EF-1 tornadoes (winds of 86 to 110 mph). Could we be seeing an uptick in the number of tornadoes we see annually? Dr. Victor Gensini, associate professor of meteorology at Northern Illinois University believes tornado alley may be shifting further east from its traditional boundaries.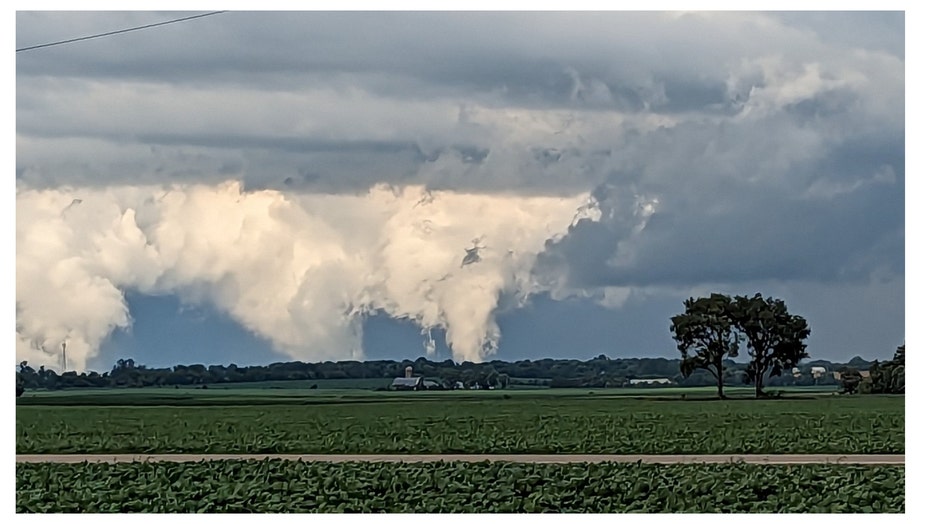 Campton Hills twin tornadoes. (Courtesy Bob Waszak)
Tornadoes occurred near both of Chicago's major airports. It is the first time I can recall tornadoes sighted from both O'Hare and Midway on a single day. It is probably just the second time the National Weather Service issued a PDS tornado warning for Chicago. PDS stands for "particularly dangerous situation".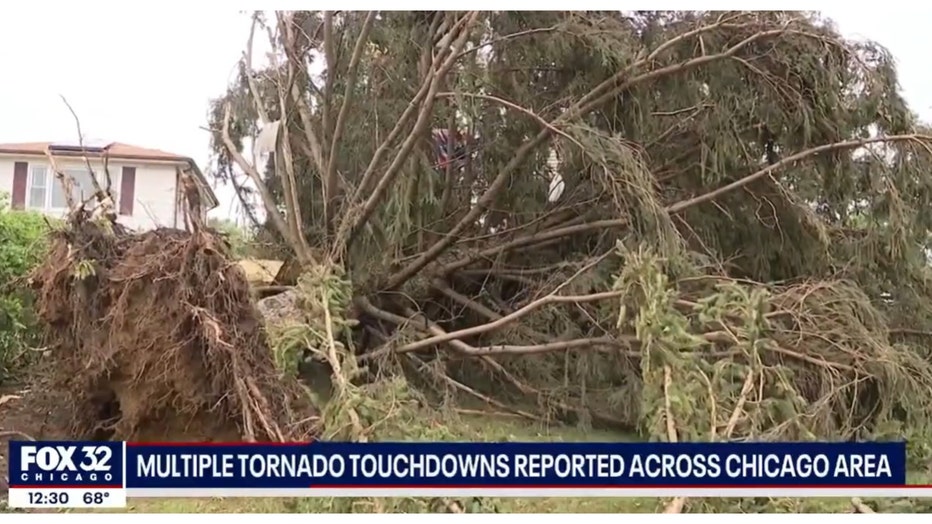 Damage from Countryside tornado
The text of the warning included "a confirmed large and extremely dangerous tornado was located over Summit, moving northeast at 30 mph." The only other tornado warning of this type that included at least a small portion of the city was issued back on June 20, 2021. That was the Naperville to Woodridge tornado.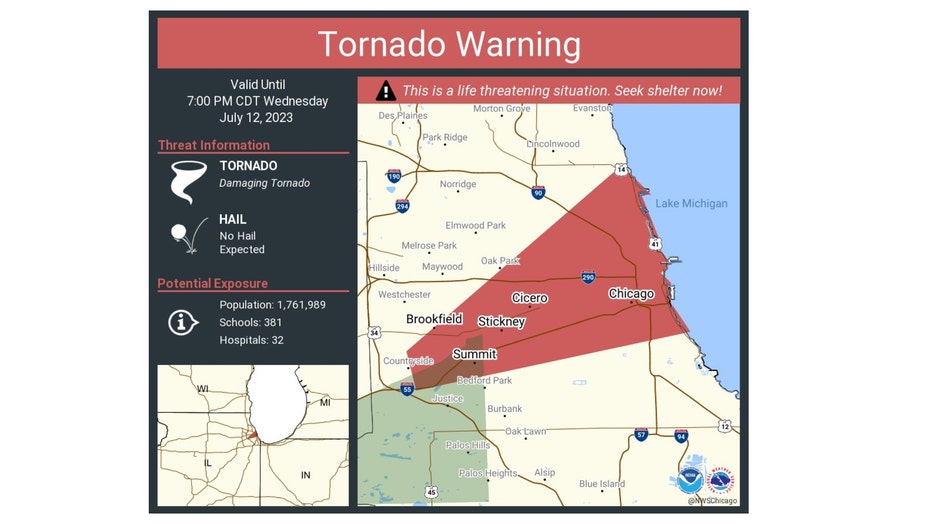 Tornado warning issued on July 12, 2023.
The more recent July 12 warning encompassed an area that was primarily within the city limits. Some of the locations and venues listed in the path of this storm included Brookfield Zoo, Lincoln Park Zoo, Soldier Field, University of Illinois Chicago, Guaranteed Rate Park, Wrigley Field, the Loop, and Museum Campus.
Luckily, the storm weakened upon approach. This could have been so much worse. It is remarkable that with more than a dozen tornadoes there was only one injury. That injury occurred with the Burr Ridge to Stickney tornado.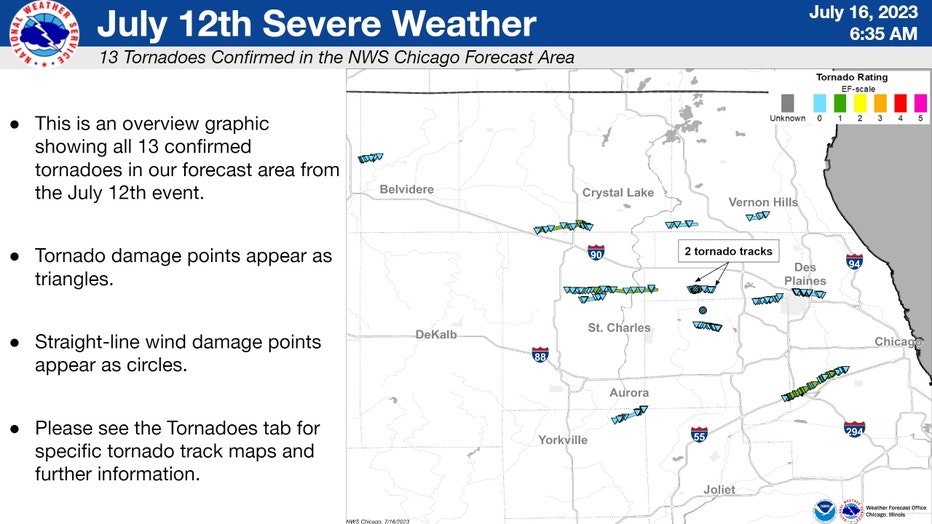 Overview of July 12, 2023 Tornado Tracks
That tornado had the strongest winds of all, estimated at up to 110 mph. The Plato Center to Elgin tornado had the longest path length at 11.01 miles.
Nationwide there have been 1115 reports of tornadoes so far this year. That is slightly above average for this time of the year. 74 people have died as a result of a tornado.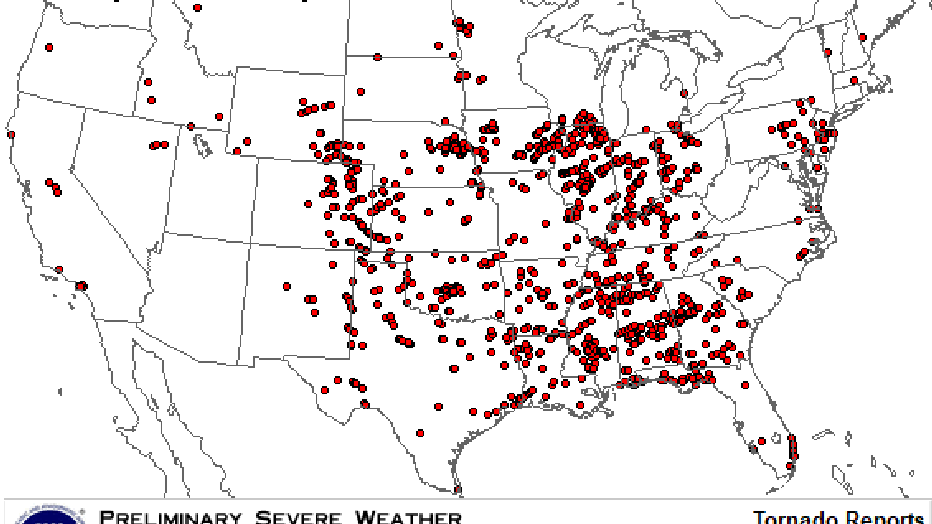 Just nine states have not had any reports of tornadoes so far this year. Those states are Hawaii, Alaska, Arizona, Connecticut, West Virginia, New Hampshire, Rhode Island, District of Columbia, and Utah.
For tips on how to protect your home from these violent storms, check out Emily Wahls' special report.