Johnson pays off debts • Chicago suburb named best place to live • Belvidere theatre roof collapse
CHICAGO - Mayoral candidate Brandon Johnson paid off his debts to the city after he owed a few thousand in past-due bills; one Chicago suburb was ranked one of the best places to live in the county; a girl who was reported missing has been reunited with her family; and a tornado causes a historic theatre's roof to collapse on a crowd of concert goers killing one and injuring dozens more in Belvidere. 
These are the top stories from Fox 32's Week in Review.
1. Brandon Johnson pays off debts to city of Chicago after owing thousands of dollars in unpaid bills, fines: Chicago mayoral candidate Brandon Johnson reportedly owed the city of Chicago thousands of dollars in unpaid bills, fines and penalties until recently.
When FOX 32's Political Editor Mike Flannery reached out to the Johnson campaign for comment, the campaign did not deny any part of the article on Capitol Fax and confirmed that he has received various fines and fees from the city over the years.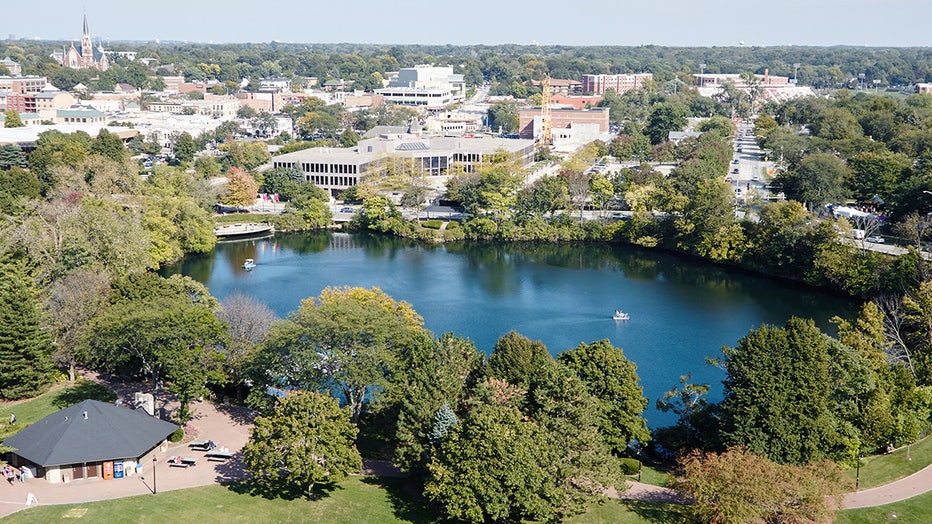 Naperville, Illinois | Source: www.naperville.il.us
2. Chicago suburb named one of the 'Best Places to Live' in United States: report: A Chicago suburb is one of the "Best Places to Live" in the United States, according to a new survey.
Naperville, Illinois was named Niche's 4th best place to live, making it the only spot in Illinois to rank on the list of 20 cities across the country.
SUBSCRIBE TO FOX 32 ON YOUTUBE
3. Missing Chicago girl, 15, reunited with family: police: A 15-year-old Chicago girl who was reported missing Sunday has been reunited with her family, according to police
Police canceled a missing person alert for Natalia Vazquez, 15, who was last seen around 1 a.m. Sunday in the 5200 block of North Newland Avenue.

4. Belvidere's Apollo Theatre roof collapse: 1 killed and 40 injured after tornado touches down: The roof of the historic Apollo Theatre in Belvidere, Illinois collapsed Friday night as severe weather swept through the Chicago area, killing one person and injuring dozens of others.
According to reports, a concert was going on at the theater when the roof collapsed. Seven EMS agencies responded to the scene and 28 people were transported to area hospitals by emergency responders.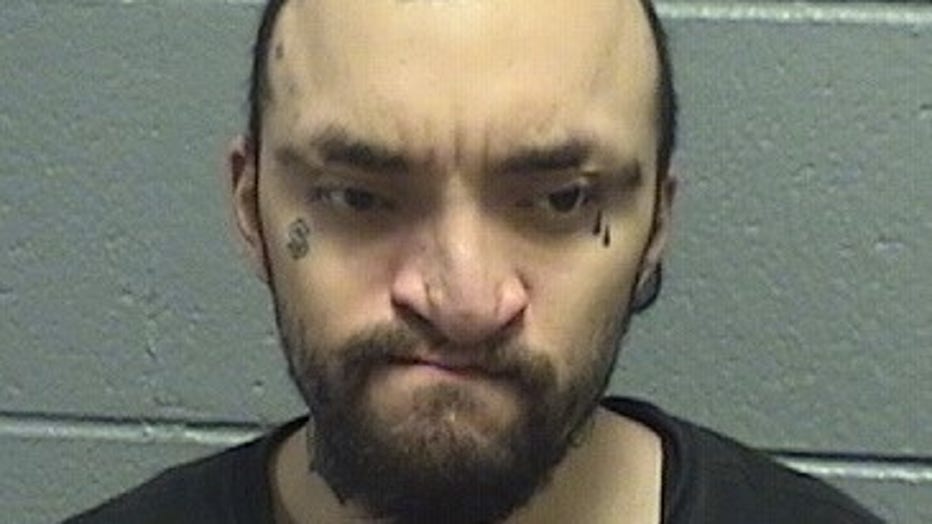 5. Chicago man fatally shot driver on I-55 while victim's pregnant wife was inside vehicle: police: A Chicago man is accused of fatally shooting a man on Interstate 55 last month while the victim's wife was inside the vehicle.
At about 9:20 p.m. on Feb. 16, Illinois State Police troopers responded to a report of shots fired on Interstate 55 northbound at Lock Street.
6. Viral video shows stripper dancing in suite at Bulls game: It was quite the show at the Bulls game Tuesday night at the United Center.
A now-viral video shows a rented suite with a stripper as entertainment. A Chicagoan named Jazzy says it was all in good fun for her 32nd birthday.
7. Portillo's Day to celebrate 60th birthday of iconic Chicago-area chain: Mayor Lori Lightfoot has officially declared April 5th as Portillo's Day.
During a 10-stop tour, Portillo's fans can see the original "Dog House," the small trailer that Dick Portillo bought in 1963 to serve his first hot dog stand. You can also sample all of the original menu items.
8. Woman killed after being shot in the head while inside Chicago gas station: A woman was shot to death while inside a gas station Wednesday afternoon.
At about 3:32 p.m., a 20-year-old woman was inside a gas station in the 4800 block of West Madison Street when a silver-colored sedan traveling on Madison stopped and an occupant exited the vehicle. 
9. This is how much money you need to make to live comfortably in the Chicago area: A new study from Smart Asset breaks down how much money people living in the largest Metro areas in the United States need to make in order to live comfortably.
The Chicago-Naperville-Elgin area, which was grouped together, finished below the midway point, coming in at 15th on the list.
10. Naperville teacher allegedly rented vehicle off Turo app to use in student race, caused $4K in damages: It started as a feel-good story in the automotive shop at Naperville North High School.
An all-female student group was building a truck to break a land speed record. 
However, on the way to the race last weekend in Beeville, Texas, teacher Gregory Ditch said the truck became inoperable.