Counterfeit luxury purse scam • Chicago car theft on the rise • new video shows police-involved shooting
CHICAGO - A Cook County woman is facing charges for allegedly selling counterfeit luxury items like Louis Vuitton and Gucci bags; Chicago police are warning residents that their cars may be gone when they get back after several reports of thefts out of parking garages in South Shore; and the Civilian Office of Police Accountability is still investigating an officer-involved shooting that left a man dead. 
These are the top stories on Fox 32's Week in Review.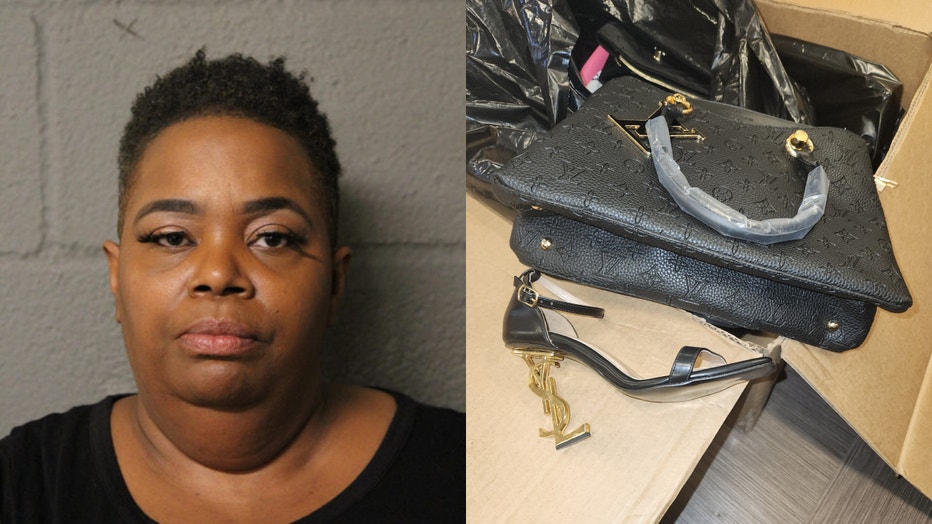 Roynette Cavanaugh and counterfeit Louis Vuitton purse | Cook County Sheriff's Office
1. Cook County woman charged with selling counterfeit Louis Vuitton, Chanel, Gucci items: A Bellwood woman has been charged for allegedly selling counterfeit luxury items.
Roynette Cavanaugh, 54, was arrested on April 19, after law enforcement executed a search warrant at her home in the 1100 block of 30th Avenue.
2. Chicago police warn residents their cars might not be there when they get back: Chicago police are warning residents their cars might not be there when they get back.
Police said that at least seven times in April, people parked near 70th in the South Shore neighborhood, only to realize hours later their cars had been stolen.
3. Man fatally shot by Chicago cop in Lawndale turned toward officers while holding a gun, video shows: A man who was shot and killed during a foot chase with Chicago police last month was holding a gun as he turned toward an officer, according to body-worn camera footage released Wednesday.
Reginald Clay Jr., 24, ran from officers who approached him and a group of people in the 3800 block of West Flournoy Street around 10 a.m. on April 15, according to statements released by the police department and the Civilian Office of Police Accountability.
4. Apple AirTag leads to arrest of duo who stole over $1M from armored truck in Homewood: A hidden Apple AirTag led police to the two men who robbed over $1 million from a Brink's armored truck Tuesday morning in Homewood.
Around 9:25 a.m., two armored truck guards parked outside a Jewel-Osco at 3153 183rd Street to make a pick-up from a bank inside, according to court documents.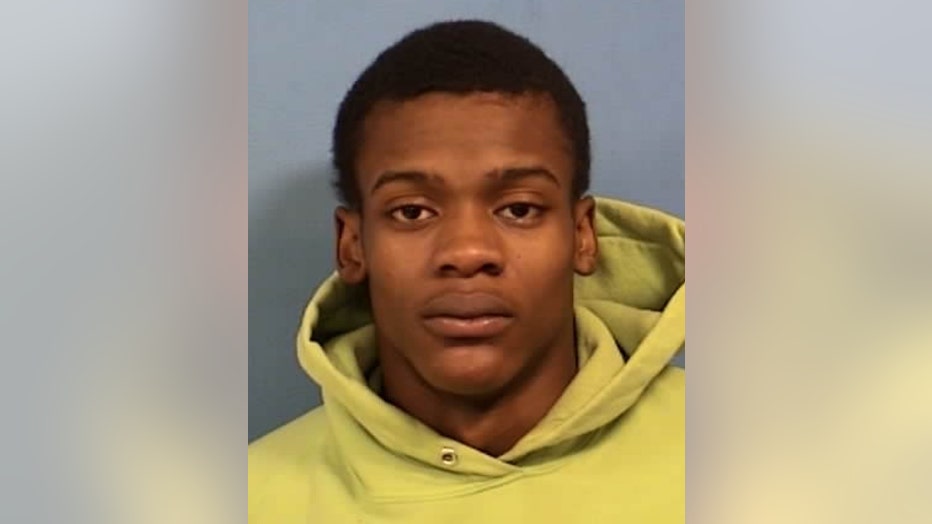 Emanuel Embry, 23. (DuPage County state's attorney's office)
5. Chicago man who carjacked pregnant woman at gunpoint sentenced to 40 years: A Chicago man was sentenced to 40 years in prison Monday after he pleaded guilty to carjacking a pregnant woman in her Downers Grove driveway in 2019.
Emanuel Embry, 23, appeared in court Monday where Judge Michael Reidy handed down the sentence after he pleaded guilty last year to one count of aggravated vehicular hijacking with a firearm, according to DuPage County State's Attorney Robert Berlin.
6. VIDEO: Six killed on I-55 after 'dust storm' causes large crash in downstate Illinois: A windstorm in south-central Illinois kicked up clouds of dust on Monday, causing numerous crashes that killed at least six people on Interstate 55, police said.
The crashes began to occur around 10:55 a.m. and involved 72 vehicles, including two semi-trucks that caught fire, Illinois State Police Maj. Ryan Starrick said. The highway was shut down in both directions in Montgomery County, 75 miles north of St. Louis.
7. Chicago 11-year-old creates hoodie to help autism patients self-soothe: A south suburban Chicago 11-year-old was tired of being bullied, so he came up with a genius fashion hack.
Malachi Rucker came up with a hoodie for anyone dealing with autism and a sensory processing disorder. It allows you to discretely self-soothe.
SUBSCRIBE TO FOX 32 ON YOUTUBE
8. Robbers swarm victims as they get out of their cars on Chicago's South Side: Chicago police are looking for a group of robbers who targeted three victims on Friday on the South Side.
Police said the victims were all getting out of their cars when another car would roll up.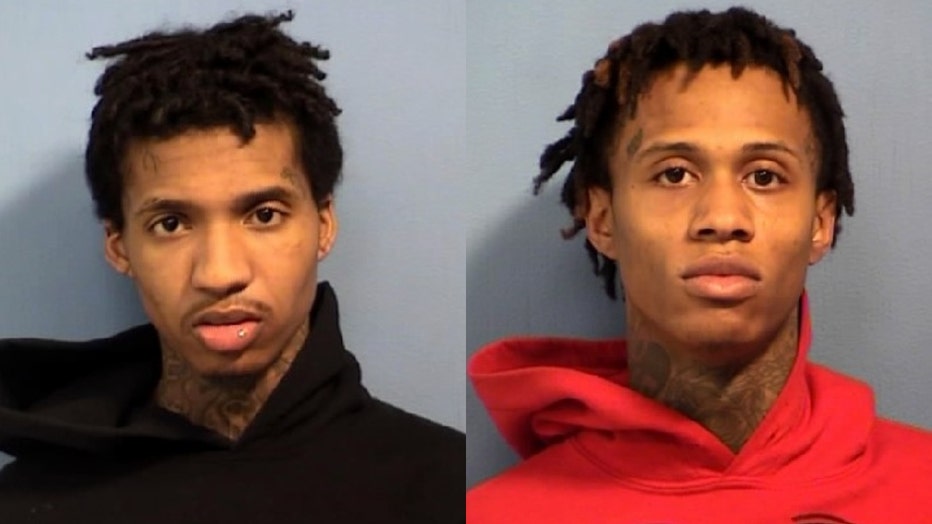 Metrevell Hutchinson, 21, (left) and Cobie Vaughn, 20 (right)
9. Chicago men led police on high-speed chase from Hinsdale to Oak Lawn in stolen Jeep: prosecutors: Bond has been set for two Chicago men accused of leading police on a high-speed chase in a stolen vehicle.
Metrevell Hutchinson, 21, and Cobie Vaughn, 20, are charged with one count of possession of a stolen motor vehicle.
10. Cook County church shooting: Pair charged after gunfire erupts during funeral service fight: Two men have been charged after a fight broke out at a Maywood church last week that resulted in shots being fired and one person wounded.
According to police, a large group of over 50 people began physically fighting inside the Rock of Ages Baptist Church on Friday morning, leading to gunshots being fired and one person struck.