NASCAR equipment stolen • 'Witches' caught eating deer • severed heads found on AGA worker's desk
CHICAGO - A bizarre trail camera video of two people eating a deer carcass is getting nation attention, thieves stole equipment from the NASCAR staging area downtown, and a worker with The Anatomical Gift Association of Illinois says bodies that are being donated are being mishandled and mistreated. 
These are the top stories from Fox 32's Week in Review.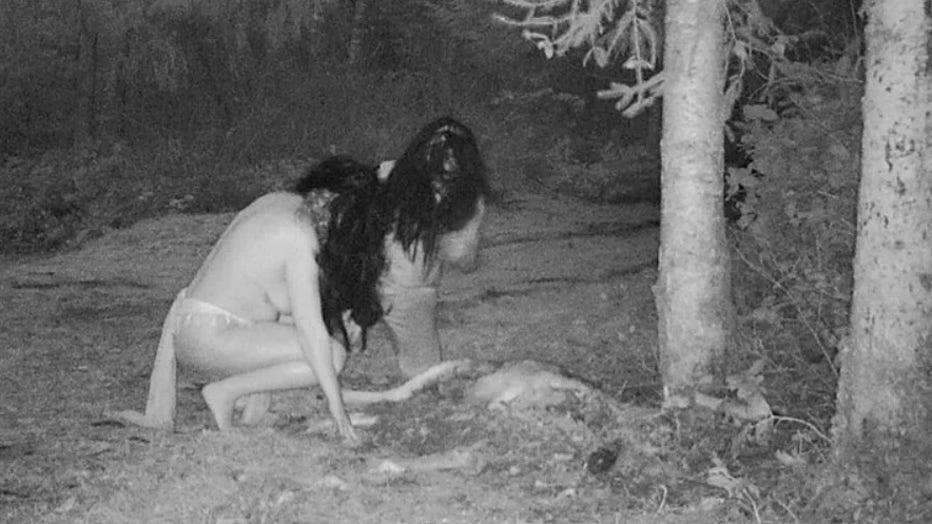 Corinea Stanhope claimed the figures emerged about 10 minutes after sunset to munch on the deer carcass. (Kennedy News & Media)
1. Scantily clad 'witches' caught munching on deer carcass in bizarre security cam footage A nurse and nature lover in Canada reportedly captured footage of what she said appeared to be "two witches holding a carcass-eating ritual" with a camera she set up near her home. 
"I don't know what the heck was up with that," Corinea Stanhope, 36, of Powell River, British Columbia, told Kennedy News. "It really freaked us out, it's not something you see every day."
2. Thieves steal cart vehicles from NASCAR Street Race site in Chicago: police NASCAR is starting in just 24 days, but on Wednesday, there was trouble along the track.
At 7 a.m., a witness told Chicago police officers that an unknown offender broke into a lot in the 500 block of South Columbus and took two cart vehicles from within.
3. Bombshell allegations surface against Illinois organization after 3 severed heads appear on worker's desk The Anatomical Gift Association of Illinois (AGA) – a Chicago nonprofit responsible for facilitating human body donations to medical schools for scientific research – is facing serious accusations made by an employee. 
Dale Wheatley, the organization's transportation coordinator, has come forward with shocking claims alleging that donated bodies are mishandled and mistreated by the association before and after they are sent to local hospitals and schools. 
4. Rena Baker: Chicago mom reported missing from South Side found dead, according to family A Chicago woman reported missing from Chatham last week was found dead, according to a statement from her family. 
Rena Baker, 39, was last seen on May 31 at 76th and King Drive in Chatham in a maroon Hyundai Sonata. 
5. 17 arrested, cited at Soldier Field as Taylor Swift fans flock downtown There were a total of 17 arrests and citations issued at Soldier Field this weekend as fans flooded downtown to see Taylor Swift perform.
Most of the arrests were for theft or attempted theft. One person was also issued a street vendor citation.
6. Chicago mass shooting: 7 wounded, 1 fatally on West Side Chicago police are investigating a deadly mass shooting in the Austin neighborhood that left a woman dead and six more injured. 
The shooting occurred in the 4800 block of W. Iowa Street early Sunday at approximately 1 a.m.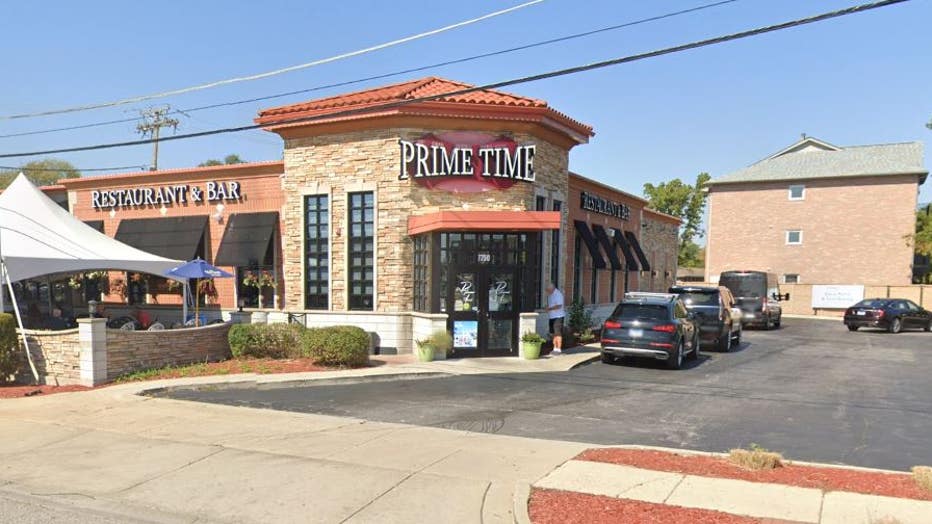 Prime Time Restaurant (Google Street View)
7. Cook County shooting leaves 2 injured outside Prime Time Restaurant Two people were injured in a shooting outside a Cook County restaurant early Friday morning. 
Hickory Hills police say the victims were walking to their vehicles at Prime Time Restaurant located at 7760 West 95th Street when they were shot.
8. Streamwood woman's treadmill fail and pantsing goes viral overnight A Streamwood woman went viral after she posted a video of her slipping and falling on a treadmill, stripping her pants down to her ankles.
Alyssa Konkel said that she was at her usual morning workout doing cardio when she ended up falling.
9. Brittany Battaglia: Brother of missing Logan Square woman says she was found dead A suspect was taken into custody after the brother of a missing Chicago woman said she was found dead Monday night in the Logan Square neighborhood.
AJ Battaglia said detectives informed his family that his 33-year-old sister Brittany Battaglia was found dead in an apartment.
10. 2 Chicago police officers made 24 arrests in 28 days Two Chicago police officers were given special recognition Thursday morning.
The Chicago Police Memorial Foundation awarded officers Maria Capi and Jesus Tapia with "Officer of the Month" after sharing stories about their exceptional accomplishments.