Brandon Johnson elected Chicago mayor • 16 arrested in suburban bust • 2 firefighters killed in line of duty
CHICAGO - Brandon Johnson was elected the next mayor of Chicago in the runoff election Tuesday; sixteen people were arrested in a suburban city after police found stolen cars, drugs, guns and more; and two firefighters were killed responding to two different fires just hours apart early this week. 
These are the top stories from Fox 32's Week in Review.
1. Chicago Runoff Election Results: Real-time updates as votes are tallied: Chicago's mayoral runoff election was Tuesday and voters cast their ballots. Brandon Johnson came out on top with 52% over Paul Vallas' 48%.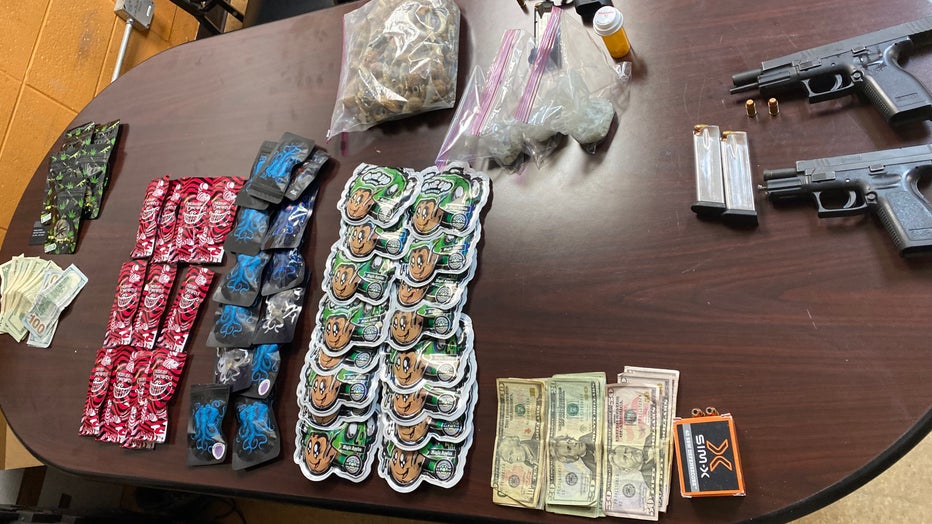 Items seized during search of Maywood apartment building | Maywood Police Department
2. Police in Cook County arrest 16 after finding stolen cars, drugs, guns and more at suburban property: Sixteen people were arrested after Maywood police discovered two stolen vehicles, guns, drugs, cash and jewelry at an apartment building in the western suburb.
On Friday, March 31, 2023, Maywood officers responded to a garage in the 1300 block of 5th Ave. where a stolen vehicle was found.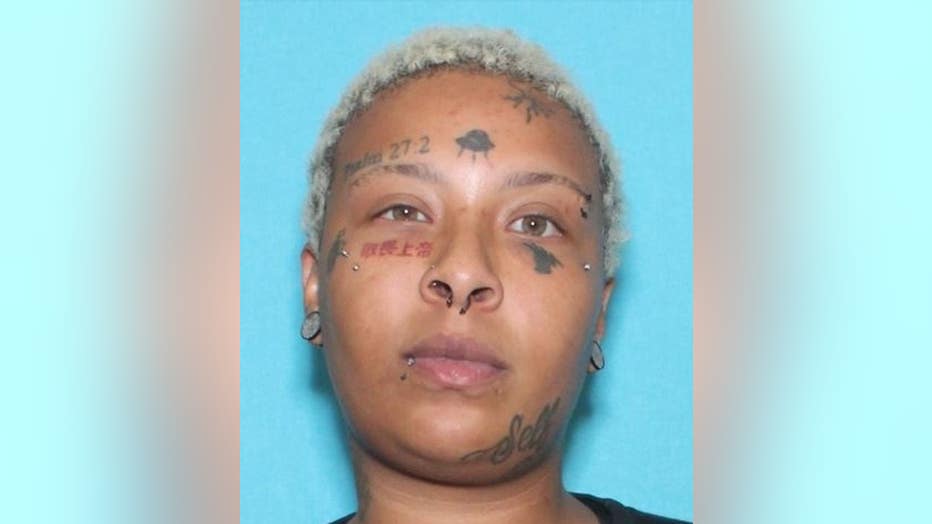 Alexia Telles | Oswego Police Department
3. Oswego woman charged with murder in shooting death of another woman: A suburban woman has been arrested and charged for allegedly gunning down another woman in February.
Alexia Telles, 26, was charged with first-degree murder in the death of a 25-year-old woman.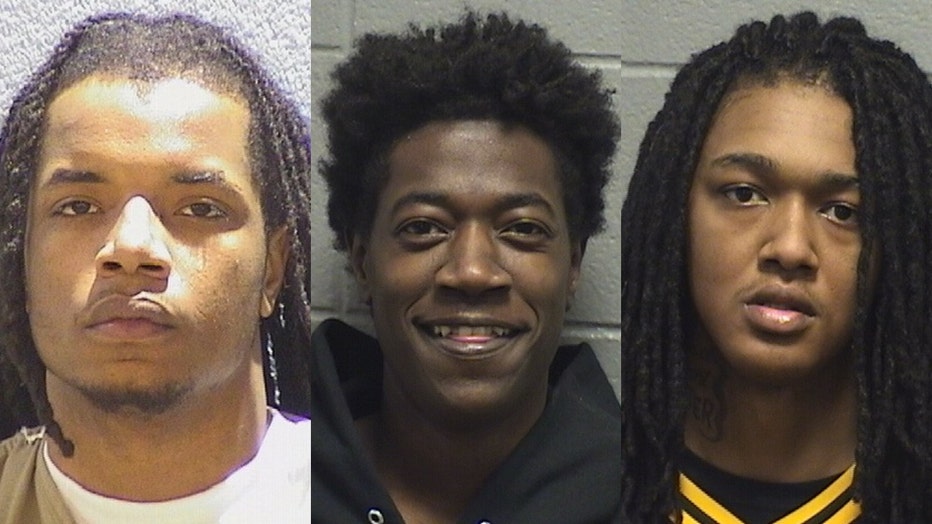 Javarion McClellan (left), Hezekiah Dixon (center), Julian L. Price (right)
4. 3 Chicago men arrested after leading police on chase in stolen vehicle: Three Chicago men were arrested after leading police on a chase in a stolen vehicle last month.
At about 7:49 p.m. on March 25, Illinois State Police troopers were alerted by the Automated License Plate Reader (ALPR) system of a stolen vehicle traveling northbound on Interstate 94.
5. Chicago firefighter dead, 2 others injured in West Pullman fire: A Chicago firefighter died and two other firefighters were injured while battling a multi-alarm fire Tuesday morning at a house in the West Pullman neighborhood, authorities said.
Firefighter Jermaine Pelt had served with Chicago Fire Department since 2005 and celebrated his 49th birthday in March, Fire Commissioner Annette Nance-Holt said.
6. Store manager with a gun shoots and kills robber with a gun, Chicago police say: A store manager shot and killed a robber who tried to target an auto parts outlet in Chicago on Saturday, police said in a statement to FOX 32 Chicago.
Police said the robber walked into the O'Reilly Auto Parts store at 91st and South Stony Island in Calumet Heights around 2:30 p.m. He was carrying a gun, police said.
7. Police respond to burglary at Michael Jordan's Highland Park mansion: Police in Highland Park responded to a burglary in progress at Chicago Bulls legend Michael Jordan's home in the northern suburb on Tuesday.
The incident occurred at Jordan's mansion in the 2700 block of Point Dr.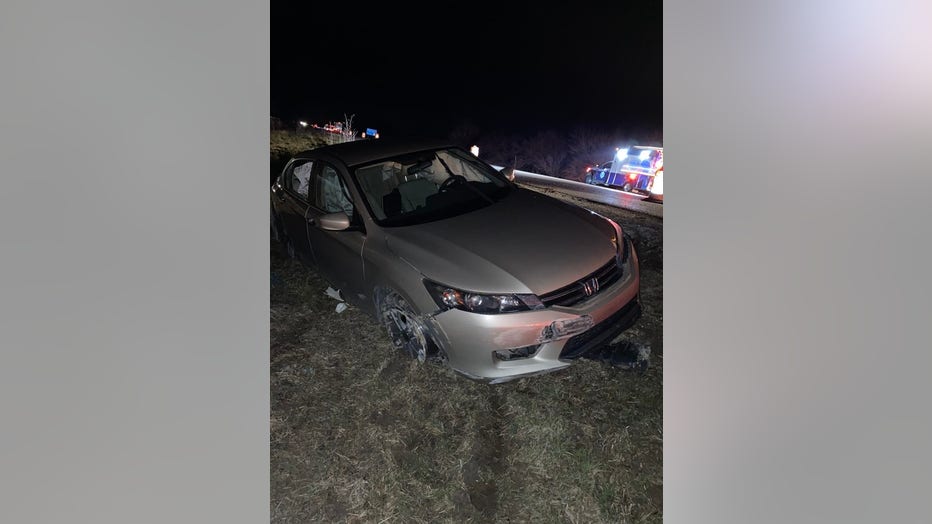 Courtesy Indiana State Police
8. Missing person from Kentucky found after car crash in Indiana: A missing person from Kentucky was found at a car crash scene in Indiana, State Police said.
On Friday at about 12:42 a.m, police were dispatched to a crash on I-65 in Jasper County about 5 miles south of the Rensselaer exit. 
9. Chicago firefighter killed responding to high-rise fire, department's 2nd death in as many days: For the second time in two days, a Chicago firefighter has died while battling a fire.
"This has been a tragic week for us. Unprecedented," said Chicago Fire Commissioner Annette Nance-Holt, as she fought back tears.
10. Breakdown of Chicago Mayor-elect Brandon Johnson's proposed taxes: On the morning after his big victory, Chicago Mayor-elect Brandon Johnson greeted commuters at the CTA's Chinatown Red Line stop.
"The work that we have to do together ahead is something that I'm looking forward to," he said.