Woman steals $1.5M from suburban school • new poll shows mayoral frontrunners • 3 charged in retail theft
CHICAGO - A woman stole $1.5 million of food, mainly chicken wings, from a school district in south suburban Cook County; a new poll shows a shakeup in frontrunners for the upcoming mayoral election; and three people have been charged with robbing a Walgreens in Willowbrook. 
These are the top stories from FOX 32's Week in Review.
1. Cook County woman charged with stealing $1.5M in chicken wings from school district Bond was set at $150,000 Thursday for a Dolton woman accused of stealing over $1.5 million of food - primarily chicken wings - while working as a consultant for a school district in south suburban Cook County, according to court documents. Vera Lidell, 66, began working as the Director of Food Services for Harvey School District 152 in July 2020, according to a proffer from her bond hearing.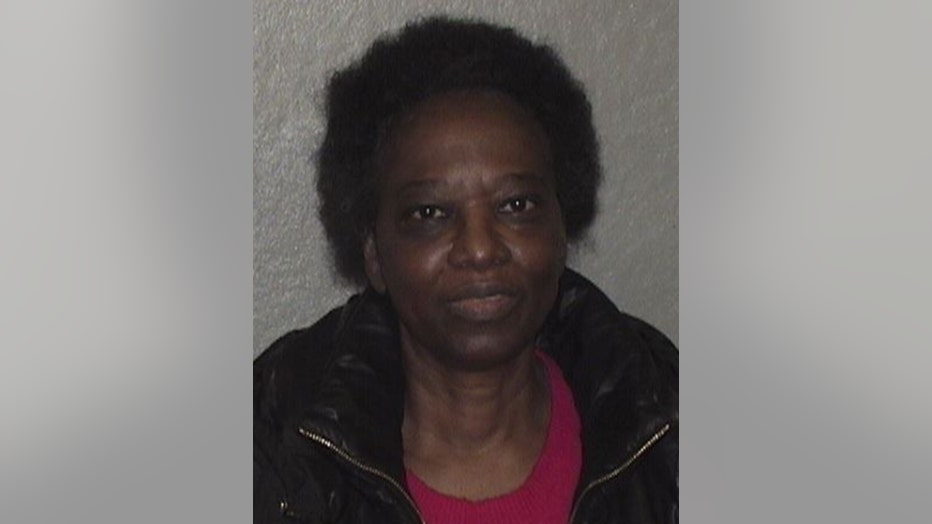 Vera Lidell (Cook County State's Attorney's Office)
2. Chicago mayoral election: New poll shows Garcia lose frontrunner status, 2 other candidates in statistical tie A new voter opinion survey reported exclusively by FOX 32 Chicago News finds Mayor Lori Lightfoot and Paul Vallas in a statistical tie, with Congressman Chuy Garcia falling from his previous front-runner status to third place. If no candidate receives 50% plus one vote on Feb. 28, the top two finishers compete in a runoff election April 4.
3. 3 Cook County residents allegedly stole perfume, Neosporin from Walgreens before leading police on chase Bond has been set for three Cook County residents accused of stealing perfume and other merchandise from a Willowbrook Walgreens store. Kyla Simmons, 20, of Chicago, Duane Robinson, 23, of Chicago, and Monteriana Williams, 20, of Oak Park have all been charged with one count of burglary and one count of retail theft.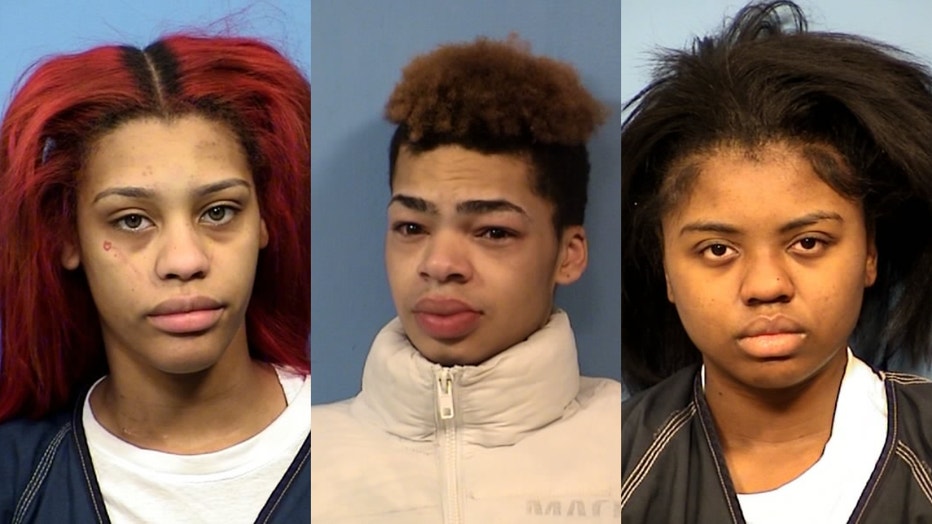 Kyla Simmons (left) Duane Robinson (middle), Monteriana Williams (left)
4. Illinois Treasurer's Office auctioning off unclaimed property The Illinois Treasurer's Office is getting ready to roll out an online auction featuring 400 pieces of unclaimed property. The auction will be held Feb. 6 through Feb. 10. Items include vintage coins, silver bars and trading cards featuring Chicago sports legends.
5. Cook County sheriff warns of new phone scam that appears legitimate The Cook County Sheriff's Office is warning the public about a new phone scam that seems legitimate, but isn't. According to Sheriff Tom Dart, a caller who identifies themselves as the sheriff's office tells victims they must pay a large fine for missing court, or they'll go to jail.
6. New details emerge after 96-year-old woman found dead in freezer On a Northwest Side block of otherwise tidy brick bungalows and two flats, one home near the middle of the street stands out. Bundles of yellowed newspapers are piled up on the front steps. Half a dozen grocery store carts filled with crumpled beer cans line one side of the building. Signs warn the uninvited to stay away.
7. Chicago's winter will be going into hibernation soon Some warm thoughts to help you get through a frigid Friday. Most of next week will feel more like early March instead of early February. Just make sure you survive the -15 to -25 wind chills Thursday night into early Friday so you can enjoy it. We really can't complain too much about this winter being harsh. Just 17 out of the 62 days of the first two months of the season have been below average. That means that 73% of days from December through January have been above average.
8. Woman found guilty of running over 27-year-old after vicious fight Jurors deliberated for more than two hours at the Leighton Criminal Courthouse as family members of the victim waited nearly six years to learn if justice would be served. Kenya Washington was found guilty of first-degree murder and aggravated battery after running Naisha Weems over with her car. 
9. Chicago police warn residents about 13 armed robberies in just two hours Chicago police said that robbers with guns robbed 13 people in about 2 hours on last Saturday night. The robberies happened in the Kenwood, Oakland, Bridgeport and Bronzeville neighborhoods between about 11 p.m. Saturday and 1 a.m on Sunday.
SUBSCRIBE TO FOX 32 CHICAGO ON YOUTUBE
10. Utility shutoffs for nonpayment soar across Illinois and the Chicago area Chicago-area electricity and gas suppliers are among national leaders in cutting off customers for nonpayment, with the situation a sign of "utility corruption" in Illinois, according to a report issued Monday by three groups critical of the fossil fuel industry. The report cited ComEd and Nicor Gas as extreme examples of ordering more shutoffs in 2022 compared with 2021. It said ComEd canceled service for 225,827 accounts through October of last year, up 27% from the same 10 months in the prior year.