Chicago teen mob takes over downtown • wild gas station fight • Facebook settlement
CHICAGO - Mobs of teenagers descended on downtown Chicago last weekend leading police, city officials and emergency management to create response plans; a woman was charged after a confrontation at a suburban gas stations that end with an overturned car; and Facebook has agreed to pay out a multi-million dollar settlement to eligible users. 
These are the top stories from Fox 32's Week in Review. 
1. Hundreds of teenagers flood into downtown Chicago, smashing car windows, prompting police response: Hundreds of teenagers flooded into downtown Chicago last weekend, smashing car windows, trying to get into Millennium Park, and prompting a major police response. At least one person in a car was attacked.
2. Chicago woman charged after wild gas station confrontation in suburb: A Chicago woman was arrested after a wild gas station confrontation ended in a vehicle being flipped over in the middle of a suburban street on Sunday.
The incident, which most of was caught on camera, occurred around 3 p.m. near the intersection of Jackson Blvd. and Harlem Ave. in Forest Park.
3. How to get money from Facebook's $725 million data privacy settlement: Facebook's corporate parent has agreed to pay $725 million to settle a massive lawsuit over the privacy of user data.
The world's largest social media platform was facing numerous lawsuits in recent years over how the company used personal information of its users. Many of the lawsuits were eventually consolidated into one class-action lawsuit, which has since been settled and will soon be paying out. 
4. 'They said they were going to kill us': Couple attacked by teens in Chicago speaks out: A couple who was violently assaulted by a mob of teenagers over the weekend in downtown Chicago is speaking out about the terrifying experience.
The video of 20-year-old Ashley and 22-year-old DJ being attacked in the 100 block of North Wabash Ave. has gone viral. They say they had just left Nordstrom shortly after 8 p.m. on Saturday when they were confronted and assaulted outside the Macy's entrance.
5. Chicago police release names of adults charged in weekend downtown chaos: In the wake of a chaotic weekend in downtown Chicago, police are promising to crackdown on violent behavior heading into the summer months.
On Saturday, a large group of young people crowded downtown streets. Some of them jumped on cars – smashing windows – and two teens were wounded by gunfire in the crowds.
6. Berwyn police warn of potentially violent large youth gathering at North Riverside Park Mall: Suburban police issued a warning to the public on Wednesday after they say they received credible intelligence suggesting a large gathering with the potential for violence is planned to take place this weekend at a Chicago-area mall.
The Berwyn Police Department says the youth disturbance would be similar to what happened in downtown Chicago last weekend.
7. Chicago mayor-elect Brandon Johnson: 'Not constructive to demonize youth starved of opportunities': After three teenagers were shot amidst two rowdy scenes in Chicago over the weekend, Chicago mayor-elect Brandon Johnson said that while the behavior is "unacceptable," it is also "not constructive to demonize young people who have been starved of opportunities."
On Friday night, hundreds of young people went to 31st Street Beach, running around and lighting a fire. They brazenly chased police cars and smashed a window on a squad car. A 14-year-old was shot nearby.
8. Illinois state senator defends Chicago teens' rioting, looting: 'It's a mass protest': An Illinois state senator defended the Chicago "Teen Takeover" that unfolded Saturday night and left multiple boys shot, claiming it was simply "a mass protest against poverty and segregation."
Robert Peters, who represents parts of Chicago, responded to the chaotic scene that saw hundreds of local youth smashing car windows, jumping on surrounding vehicles, and firing guns in the streets.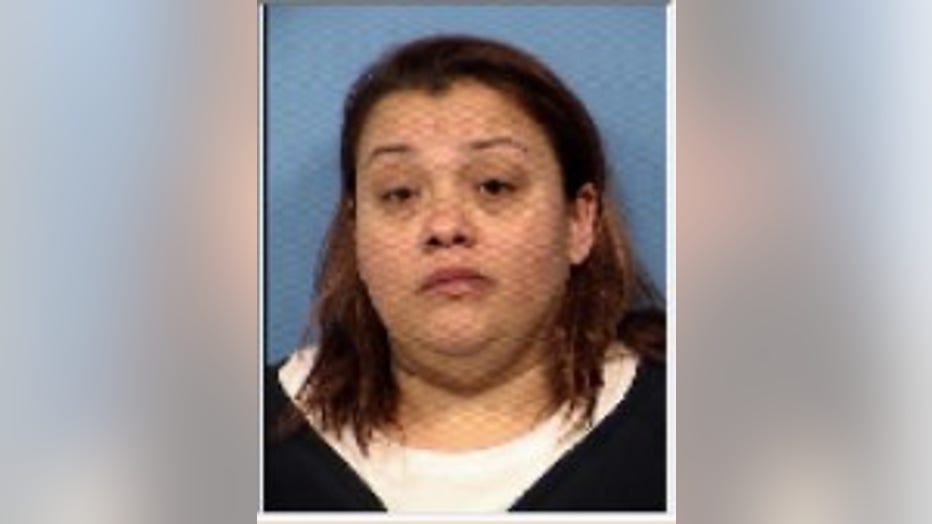 9. Chicago woman allegedly collaborated with 2 teens, including her daughter, to steal from multiple businesses: Bond has been set for a Chicago woman accused of collaborating with two teen girls, including her daughter, to steal merchandise from several retail businesses in DuPage County.
Dana Durrenberger, 39, is charged with one count of contributing to the criminal delinquency of a minor, three counts of burglary and one count of retail theft.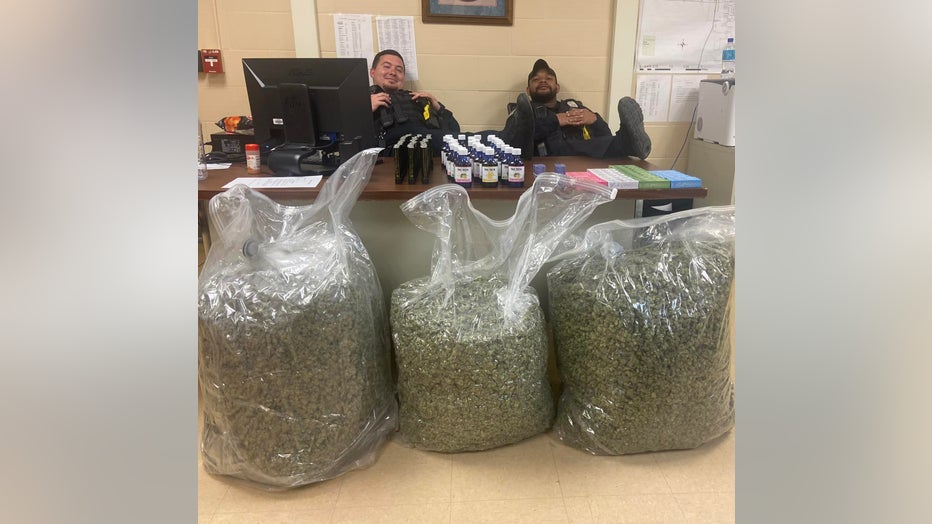 Marion Police Department in southern Illinois seize 82 pounds of cannabis flower.
10. Illinois police department goes viral for marijuana photo: Police in southern Illinois seized a massive amount of marijuana during a recent traffic stop.
On Monday, the Marion Police Department posted a photo on Facebook that is going viral.