Cook County police chase • Chicago billionaire cracks down on crime • Lightfoot gets new job
CHICAGO - Two people were arrested after they led police on a chase through Chicago's suburbs in a stolen vehicle last weekend; a local billionaire has set out to make Chicago the safest big city in the country; and former Chicago mayor Lori Lightfoot has taken her first new position since leaving office. 
These are the top stories from Fox 32's Week in Review.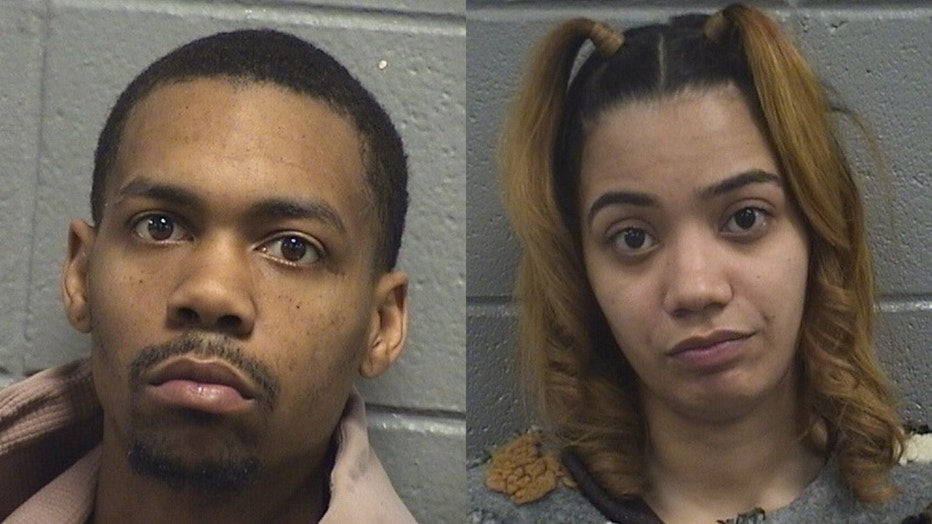 Ashton R. Montgomery and Kahla S. Mitchell | Illinois State Police
1. Man, woman accused of leading police on chase in stolen vehicle in Chicago suburbs Two people were arrested after allegedly leading police on a chase in a stolen vehicle across Chicago's south suburbs over the weekend.
On Saturday, around 10:20 p.m., Illinois State Police and the Chicago Heights Police Department were working in the area of Halsted Street and 163rd Street in Harvey when they witnessed a vehicle speeding. Police say the plates on the vehicle were previously reported stolen.
2. Local billionaire sets goal to make Chicago the safest big city in America Some of the most wealthy and influential business leaders in the City of Chicago have unveiled an ambitious violence reduction plan.
The goal is to reduce annual homicides in the city to under 400 within five years. The Civic Committee of the Commercial Club of Chicago, led by billionaire James Crown, has made it his goal to make Chicago "the Safest Big City in America."
3. Lori Lightfoot announces first new role since leaving Chicago mayor's office Former Chicago Mayor Lori Lightfoot has announced her next venture after leaving office last month.
Lightfoot was appointed a senior leadership fellow at the Harvard T.H. Chan School of Public Health for the upcoming fall term, where she will teach a course focusing on how she led Chicago through the COVID-19 pandemic.
SUBSCRIBE TO FOX 32 ON YOUTUBE
4. Police identify victim who suffered 'catastrophic' injuries in Englewood The victim suffered the injuries in the 200 block of West Garfield Boulevard, according to a CPD community alert. She exited a westbound CTA bus and was seen entering the Garfield Red Line Station, police said.
5. Multiple shootings in Chicago neighborhood not known for gun violence Lake View residents were on edge as violence has hit their neighborhood twice in 48 hours.
Just before 1 a.m. on Sunday, neighbors say a group of people were leaving a gathering held at an Airbnb at 620 W. Barry. Police say three men were shot walking on the sidewalk. One of the victims ran into a nearby Marianos, another person fled into a French Bakery. Multiple gunshots were heard and described as fireworks. 
6. Dolton mayor faces scrutiny over questionable use of public funds Savoring a slated candidate's election night success, Dolton Village Mayor Tiffany Henyard arrived at a March village board meeting ready for her victory lap.
She wasn't wearing the typical business attire seen at village board meetings but rather was dressed to look like the Wesley Snipes character in the 1991 film, "New Jack City" — crack cocaine kingpin Nino Brown, who was notorious for his brutal way of doing business.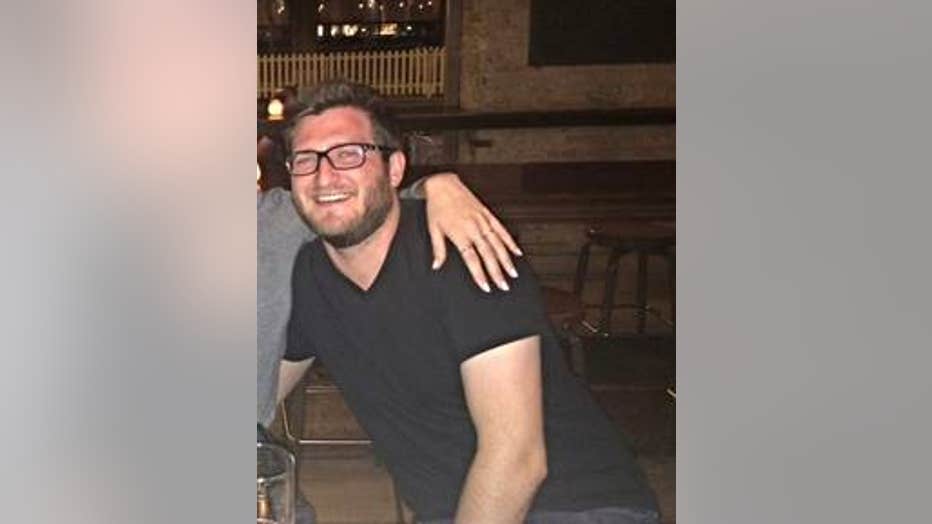 William Hair, 35 - Credit: Matthew Hair
7. New details released after 35-year-old man was fatally shot in Lake View A 35-year-old man was shot and killed in front of his friend early Saturday in the Lake View neighborhood on the North Side, police said.
William Hair, and his friend Alexander Mulford were walking to visit friends about 2 a.m. near the 500 block of West Surf Street when a red Kia Soul approached the pair and a man jumped out and pointed a handgun at them, according to a police report.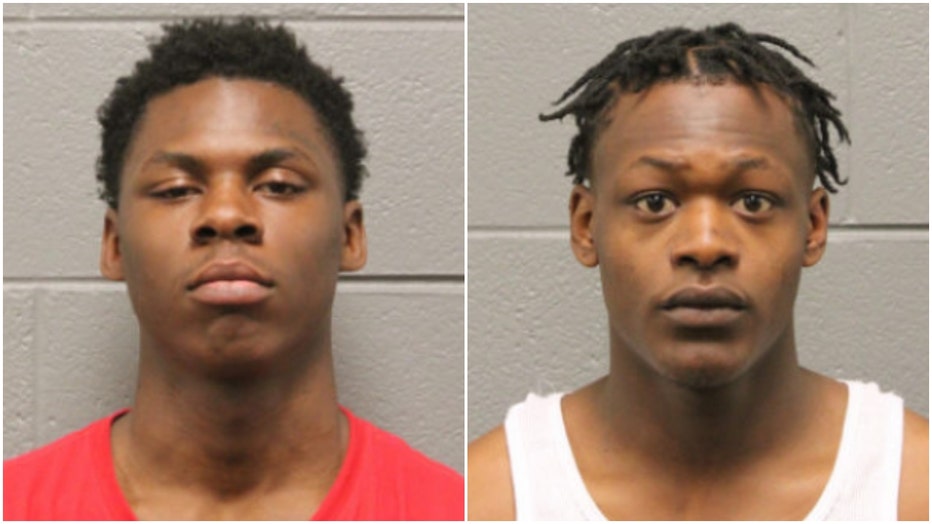 Rashaad Walker (left) and Jamal Moore (right). (Chicago police)
8. Chicago teens charged with attempting to rob men at gunpoint on Memorial Day Two Chicago teenagers are facing charges after they attempted to rob a pair of men at gunpoint on Memorial Day on the West Side.
Jamal Moore and Rashaad Walker, both 18, were arrested shortly after the incident in the Austin neighborhood Monday afternoon, Chicago police said.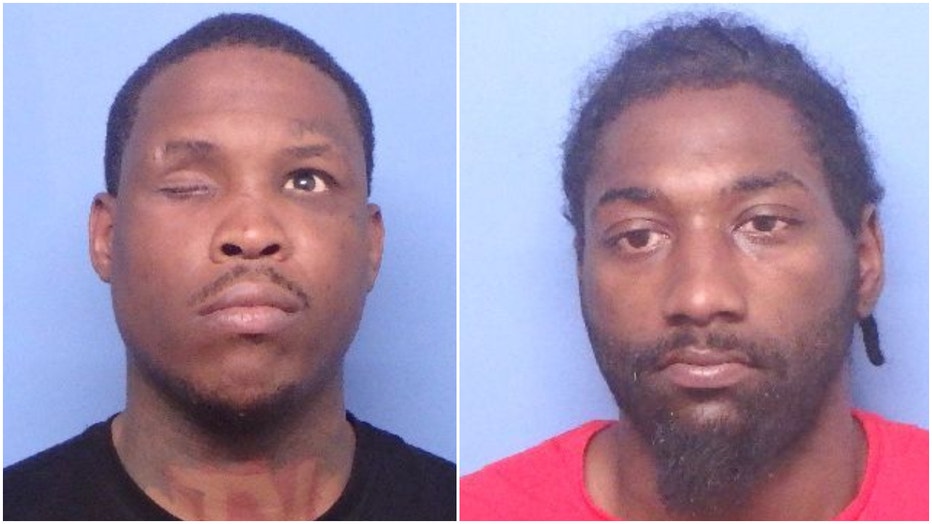 9. 2 charged in murder of man who was trying to break up fight in Waukegan Two Zion men are facing charges in the murder of a Waukegan man who was trying to break up a fight on Memorial Day.
Witnesses told police there was a fight between two females in a parking lot at 631 Lakehurst Road in Waukegan. Mieshon Harvey, 21, tried to stop the fight when 24-year-old Josiah Mars got into an argument with him, police said.
10. Cooper's Hawk reportedly closing in Chicago, while Gordon Ramsay restaurant opens in Naperville It looks like Chicago is set to lose another restaurant from the downtown area.
Esquire by Cooper's Hawk will close in the Gold Coast on July 17th. It was the chain's sole Chicago location. The restaurant cited under-performance as the reason behind the closure.